8 lion cubs killed in suspected poison attack: report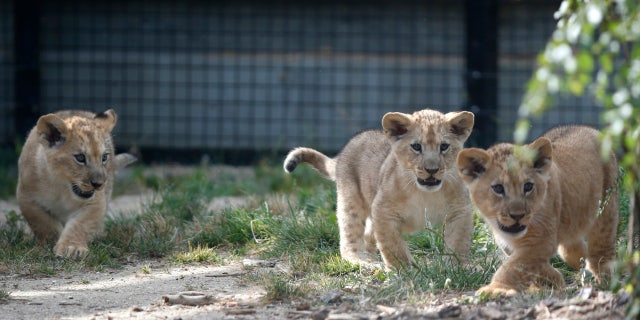 The Uganda Wildlife Authority said it believes villagers poisoned eight lion cubs—11 lions in all-- in retaliation for killing cattle near Uganda's Queen Elizabeth National Park, National Geographic reported.
The report said hyenas likely devoured the dead lions prior to when researchers located the carcasses and bones on April 10 near a town called Mweya. It is believed that the lions ingested a poison called alibcarb, which causes difficulty breathing and suffocation.
"I broke down and I started crying," Alex Braczkowski, a National Geographic Explorer who had been filming the tree-climbing lions, said. "I got attached to them because I was following them every day in a vehicle when I was filming them."
Officials said they are working on how to secure the remaining lions in the park. Officials are optimistic because lions have the ability to reproduce relatively quickly, the report said.