8 Belgian police injured in suicide crash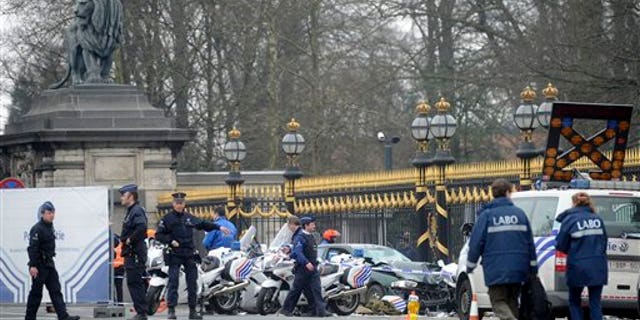 BRUSSELS – Eight Belgian police motorcycle escorts were injured Tuesday, five seriously, after a car plowed into them outside the royal palace in what officials described as an attempted suicide.
The police officers were waiting to escort the Qatari ambassador back from the palace when a car with Belgian tags drove into them, said a palace official who could not be identified under standing rules.
She added that the envoy was presenting his credentials to King Albert II at the time.
Police spokesman Christian De Coninck said the unidentified driver told officials he wanted to commit suicide.
Brussels Mayor Freddy Thielemans said the incident was not terrorism-related.
The police officers and their motorcycles were parked outside the gates of the Laeken palace, a sprawling wooded compound on the outskirts of Brussels, when they were hit.
Officials said eight officers were injured, five of them seriously. One was reported in critical condition.