5-time Nepal Prime Minister Surya Bahadur Thapa dies at age 87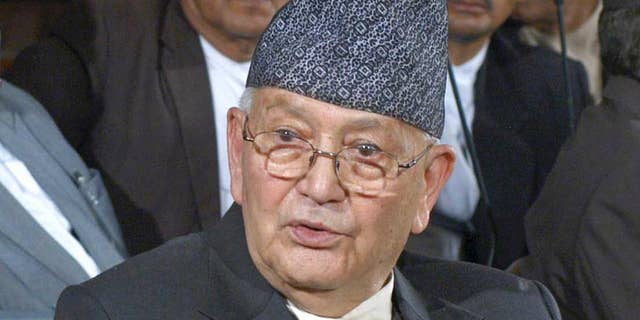 NEWYou can now listen to Fox News articles!
KATHMANDU, Nepal – Surya Bahadur Thapa, who served as Nepal's prime minister five times, has died in a hospital in India where he was being treated for stomach cancer, an official said Thursday. He was 87.
Thakur Sharma, a spokesman for Thapa's Rastriya Prajatantra Party, said he was hospitalized at Medanta Hospital on the outskirts of New Delhi last week and died Wednesday night.
He served as Nepal's prime minister three times before 1990 when kings ruled the Himalayan state with a rubber-stamp parliament and a ban on political parties.
After a multiparty democracy was established in 1990, he formed the Rastriya Prajatantra Party and held the post of prime minister twice. He stepped down in 2005. He was the oldest member of Nepal's 601-member Constituent Assembly which is currently drafting a constitution.
His body will be flown to Nepal's capital, Kathmandu, for cremation on Friday, Sharma said.
Thapa is survived by a son and three daughters. His son, Sunil Bahadur Thapa, is Nepal's commerce and supply minister. His wife died some years ago.