5 dead after stabbings at house party in Calgary, police say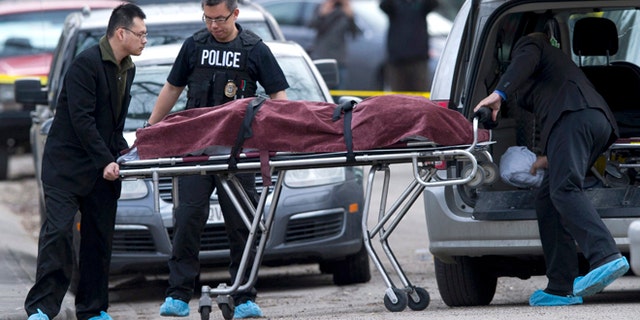 CALGARY, Alberta – Police say five people are dead after multiple stabbings at a house party in Calgary.
Emma Poole, a Calgary police spokeswoman, said Tuesday three males were found dead at the home.
Poole also says a male and a female died in hospital, and that all five appeared to be in their late teens or early 20s.
She says a man in his 20s was arrested with the help of the police canine unit about 40 minutes after the stabbings and that he was taken to hospital for treatment for dog bites.
There was no immediate word on charges or the possible motive.
Neighbors in the area say the house was being rented by University of Calgary students and that a so-called Bermuda shorts day party had started there on Monday.