46 Dead In Guatemala Bus Crash As Relatives Mourn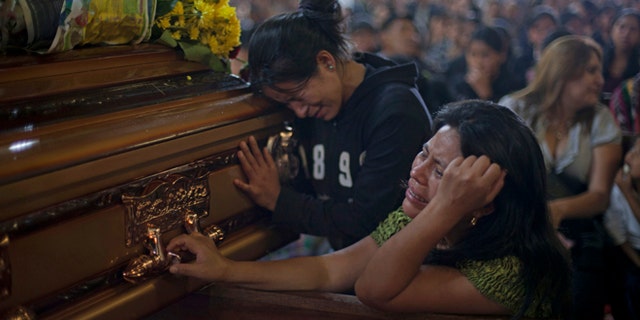 SAN MARTIN JILOTEPEQUE, Guatemala – After two more people died of injuries suffered in the vehicle's plunge into a deep canyon, the death toll in a rural Guatemala bus crash rose to 46 on Tuesday.
The village of San Martin Jilotepeque mourned most of the victims, including at least three babies and the bus driver.
Wakes were held Tuesday for many of the victims, who had been heading to the nation's capital when the bus ran off the road.
Relatives reported the bus was so full that some passengers stood, sat two to a seat or clung to the doorway. Transportation authorities have said the bus had seats for 54 people, but was carrying 90 at the time of the crash.
Town council secretary Marco Polo Coloma said 41 people remained hospitalized.
The mother of victim Selvin Galvez said witness told her that her 41-year-old son was one of those hanging in the doorway when the bus started out. He was going to buy spare parts for his own bus, which had broken down.
"He wanted to go early to buy his spare parts," Romelia Galvez said. "Some of the neighbors told me the bus was full and that my son left hanging in the doorway."
Some families lost multiple members in the accident. Josefina Gonzales died along with her 20-year-old daughter, Hilda, and 11-year-old son, Esdras.
San Martin Jilotepeque Mayor Otto Vielman said Monday that he believes the bus' brakes failed.
Near the spot where the bus plunged off the road early Monday, there is a memorial marker to 40 people killed in a bus crash nearby in 2000.
Based on reporting by The Associated Press.
Follow us on twitter.com/foxnewslatino
Like us at facebook.com/foxnewslatino