4 Mexican Navy Personnel Kidnapped by Drug Gangs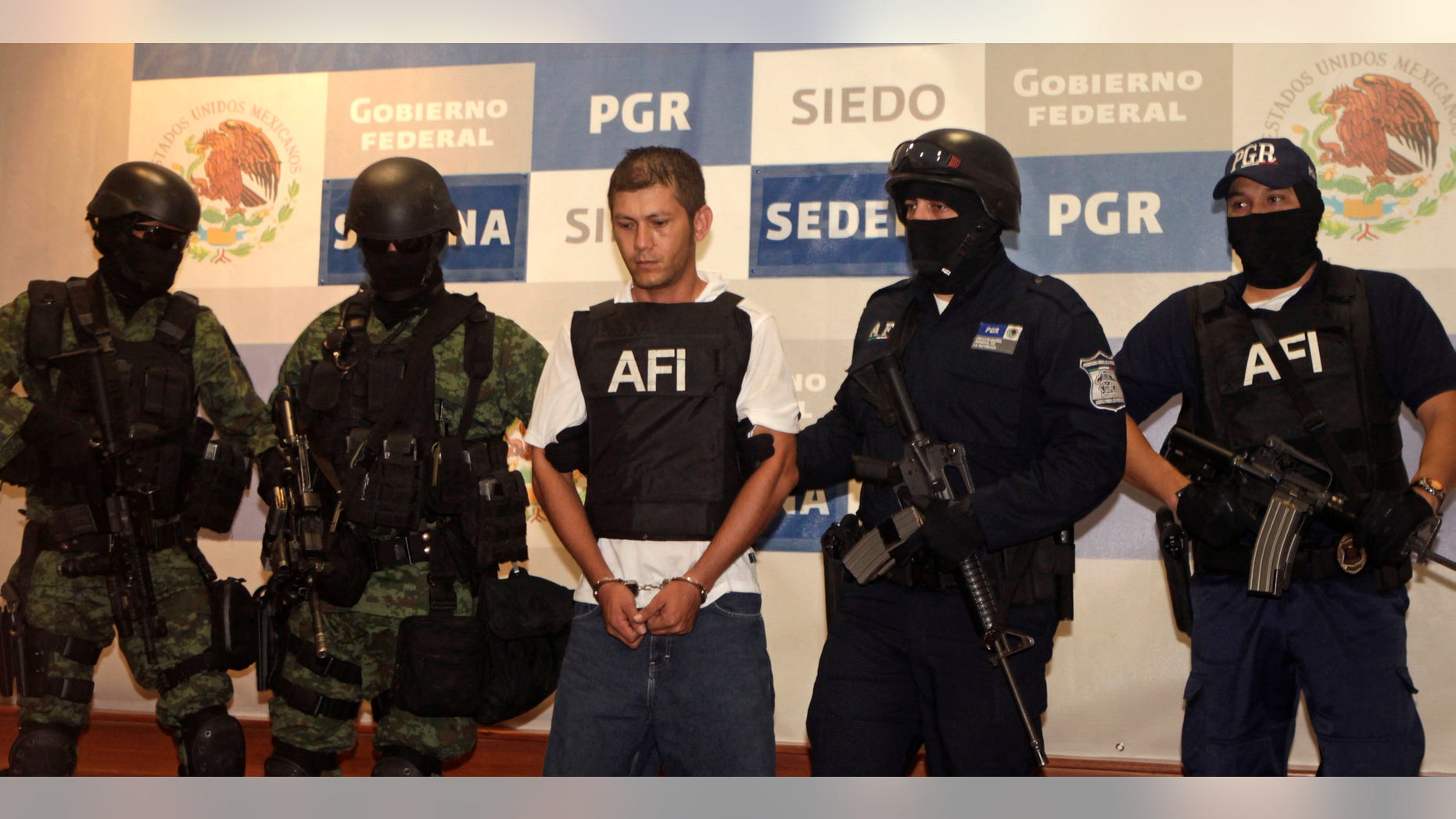 MEXICO CITY – Three marines and one naval academy cadet have apparently been kidnapped by drug cartels in the Gulf coast state of Veracruz, the Mexican navy said Monday, the first time in recent memory that such abductions have occurred.
Marines and other navy personnel have taken on an increasing role in Mexico's ongoing battle against drug traffickers.
Drug gangs have captured Mexican military personnel previously, but the victims have usually quickly turned up dead.
No bodies have been found in the latest abductions, however. The naval cadet has been missing since Aug. 8 and the marines since Aug. 1, possibly indicating that they are being held as prisoners -- a highly unusual practice even for Mexico's bloody drug war.
Drug cartels in northern Mexico sometimes hide bodies in clandestine graves, but that practice is less common in Veracruz.
The three marine officers were snatched from a private car while undergoing training in the port city of Veracruz on Aug. 1, the navy said in a statement.
The city and surrounding area is one of the largest centers of operation for Mexico's navy, which said it has stepped up efforts to find the missing men and their abductors.
In one of the most violent abductions of military personnel, seven soldiers were kidnapped and left decapitated in 2008 in southern Guerrero state. Their bodies were accompanied by a written message that warned: "For every one of mine that you kill, I will kill 10."
Also Monday, the army reported it has captured Ricardo Benitez Servin, a lieutenant for the failing Beltran Leyva drug cartel who allegedly oversaw the group's operations in Guerrero. It said he was captured Saturday in the Caribbean coast resort of Cancun.
Benitez Servin was paraded before the news media in Mexico City on Monday, but lived up to his nickname, "The Mute," and said nothing.
The Beltran Leyva gang has splintered and declined since marines killed leader Arturo Beltran Leyva in December 2009.
Benitez Servin had fled to Cancun in July in the face of attacks by the rival La Familia cartel, following a dispute over turf in the Pacific coast resort of Zihuatanejo, the navy said.