35 countries pledge to turn international nuclear security guidelines into national law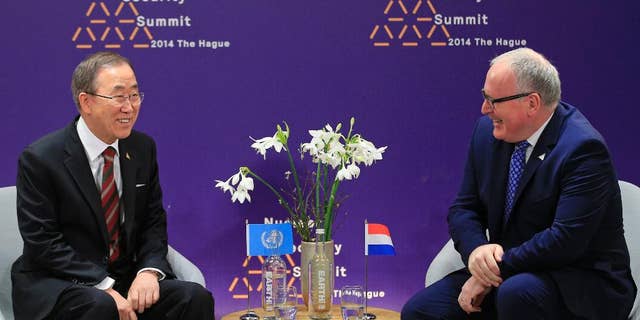 THE HAGUE, Netherlands – More than 30 countries are pledging to turn international guidelines on nuclear security into national laws, a move hailed by experts as the most significant achievement of a two-day summit.
The initiative pushed by host nation the Netherlands, the United States and South Korea also commits nations to open up their security procedures to independent review, a further step toward creating an overarching international legal framework designed to prevent terrorists from getting their hands on nuclear material.
The three countries announced Tuesday on the closing day of the Nuclear Security Summit that 35 nations have signed up.
Experts want still broader involvement.
Miles Pomper of the James Martin Center for Nonproliferation Studies says, "We need to get the rest of the summit members to sign up to it, especially Russia."