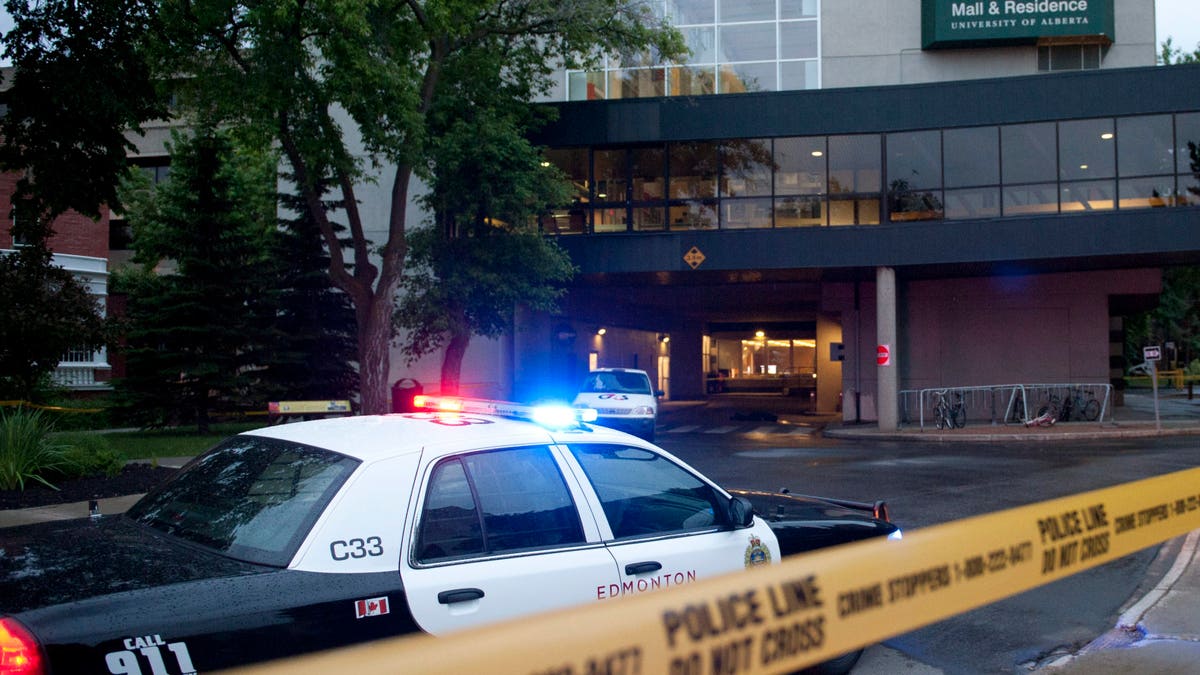 EDMONTON, Alberta – Three people were shot and killed at the University of Alberta early Friday morning.
Another victim is in the hospital with critical injuries, police told the Edmonton Journal.
Police were called after receiving reports of gunshots at the HUB Mall on the Canadian university's North Campus shortly after midnight local time.
Police suspect the incident involved an attempted robbery. It was initially reported that all the victims were employees of an armored vehicle company, but police subsequently could not confirm this information to the Journal.
The shooter, who police initially believed acted alone, is thought to remain at large.
"The police investigation is ongoing, and they are chasing leads as we speak," Scott Pattison, a spokesman for Edmonton police, told the Journal from the scene.
Witnesses are being questioned, some at police headquarters.
"Obviously, detectives are interviewing everybody and anybody that may have seen what happened and possibly the suspect or suspects fleeing the scene," Pattison added.
There were no plans to evacuate the campus.
Two of the fatalities were male, the other female. The surviving victim is male.