20,000 Heat-Seeking Missiles Reportedly Feared Missing From Libyan Warehouse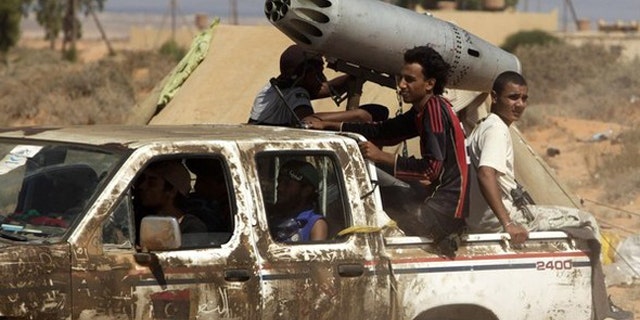 A recent secret White House meeting revealed that an estimated 20,000 portable, heat-seeking missiles appear to have vanished from an Army warehouse in Libya, ABCNews.com reported.
The new revelations stoke ongoing fears that such weapons, which are light, relatively easy to use and have the capacity to take down a commercial airplane, could end up in the wrong hands as the Libyan war that ousted Muammar Qaddafi winds down.
"Matching up a terrorist with a shoulder-fired missile, that's our worst nightmare," Sen. Barbara Boxer, D-Calif., told ABCNews.com.
Earlier this month, a senior U.S. official told the Associated Press that weapon proliferation was the "key concern" for the U.S. as Libya emerges from six months of civil war. To be sure, Libya has been struggling to secure many weapon caches.
The U.S. has individuals working with Libya's new rulers to help stanch the possible proliferation of a wide range of weaponry. Jeffery Feltman warned reporters of the potential proliferation of shoulder-fired missiles and mustard gas.
"This is certainly an issue we are concerned with, the Libyan officials are concerned with, because it poses potential risks not only to Libyans, but to the region as a whole," said Feltman earlier this month.
Last week, the U.N. chief weapons watchdog said Libya's remaining chemical weapon stockpiles are believed to be secure.
Meanwhile, Libya's transitional government delivered 20 million dinars ($16 million) Tuesday to Sabha, a remote southern city beset by fighters loyal to Qaddafi, hoping to bolster support for revolutionary forces. On the other side, Qaddafi's son was seen in a video for the first time since Tripoli fell, trying to rally the remnants of his father's regime.