2 police officers, 3 gunmen dead after attack on Chinese Consulate in Pakistan, police say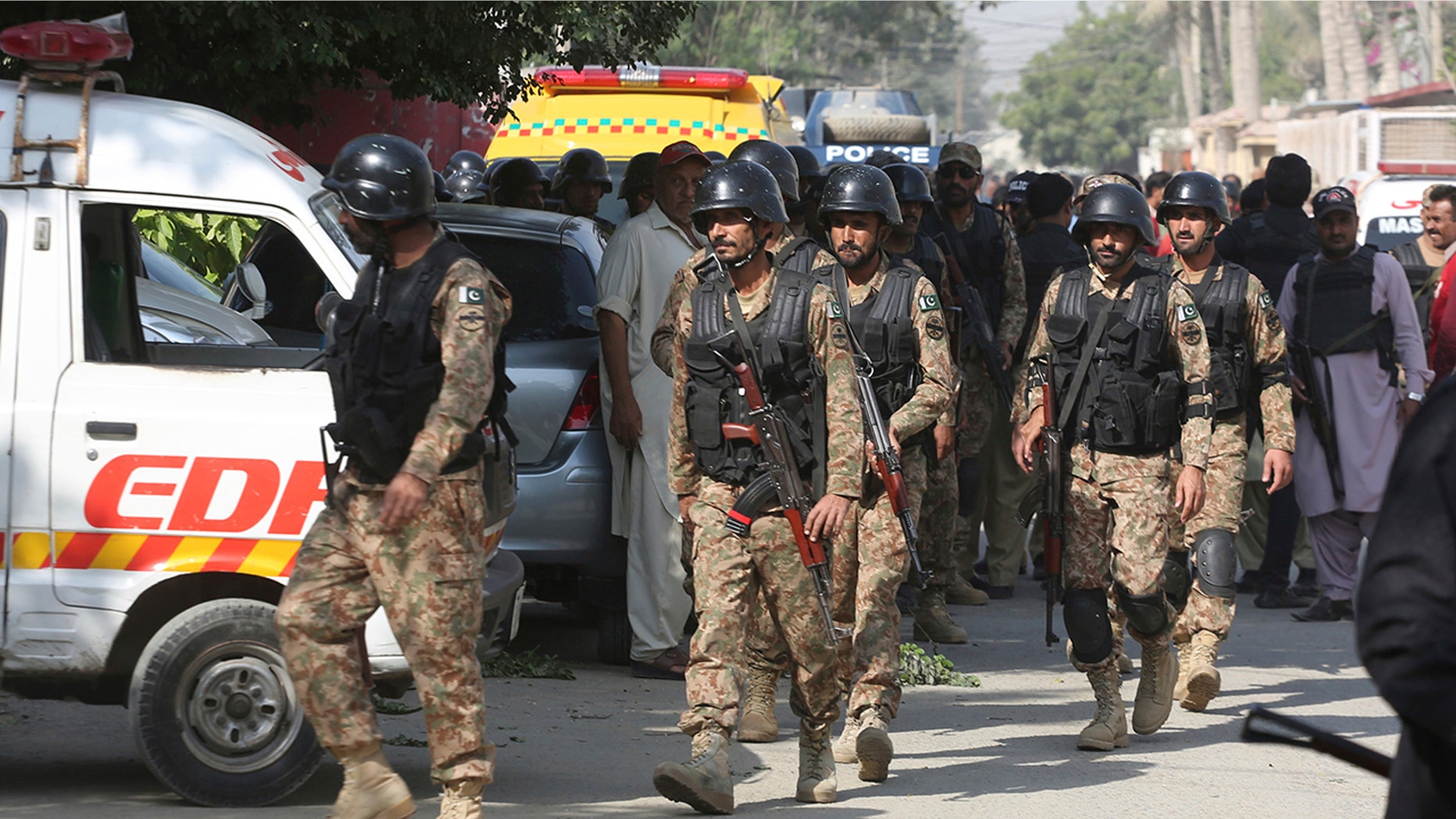 Two policemen and three assailants were killed in a shootout Friday during an attack on the Chinese Consulate in Pakistan's southern port city of Karachi, authorities said.
Officials told Samaa TV that two of the attackers were killed by sniper fire. One gunman was reported to have been shot and killed while wearing a suicide vest, which didn't explode.
All consulate staffers and six visa applicants were safely rescued, according the report. At least one police officer was injured.
The Baluch Liberation Army, a separatist group based in the southwestern province of Baluchistan, claimed responsibility for the attack and released photos of the three attackers.
Mohammad Ashfaq, a local police chief, said the attackers stormed the consulate, which is also the residence of Chinese diplomats and other staff.
Witnesses reported hearing an explosion and gunfire at the area, according to the BBC.
Local television showed plumes of smoke billowing from the building after the apparent blast, Reuters reported.
Authorities said the attackers first opened fire at consulate guards and then managed to breach the main gate and enter the building.
The Associated Press contributed to this report.