2 more planes carrying victims of Malaysian crash to fly from Ukraine to Netherlands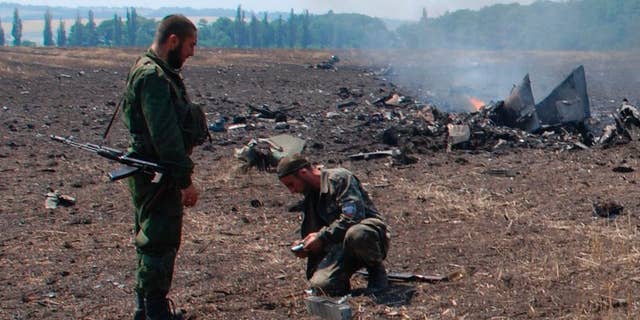 KHARKIV, Ukraine – Ukraine's government says 51 containers holding bodies and body parts of victims of the Malaysia Airlines crash are ready to depart for the Netherlands aboard two military transport planes.
The crash a week ago killed all 298 people — most of them Dutch citizens — aboard Malaysia Airlines Flight 17. Wreckage of the Boeing 777 fell on territory controlled by pro-Russian separatists who have been battling the Ukrainian government since April. U.S. officials say the plane was probably shot down by a missile, most likely by accident.
The first bodies of the crash victims arrived in the Netherlands on Wednesday and were met there by Dutch King Willem-Alexander, Queen Maxima and hundreds of relatives.