2 climbers found dead on Mount Everest: Nepal officials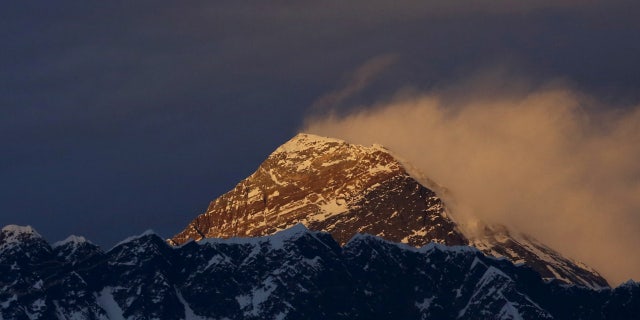 NEWYou can now listen to Fox News articles!
Two foreign climbers attempting to scale Mount Everest have died on the world's highest peak, a Nepal mountaineering official said Monday.
Members of their expedition teams reported a Japanese climber died Monday and a Macedonian died on Sunday, said Gyanendra Shrestha, who is stationed at Everest's base camp during the climbing season and received the reports of the deaths.
The Japanese climber was identified as 35-year-old Nobukazu Kuriki and the Macedonian was 63-year-old Gjeorgi Petkov.
Kuriki was a known mountaineer who climbed many mountains and made several attempts on Everest. He was not successful in climbing Everest and lost most of his fingers due to frostbite during an attempt in 2012.
Reuters reported that it was Kuriki's eighth attempt at climbing the mountain. He was found dead while sleeping in a tent at camp 2, which is at 24,278 feet.
"Sherpas found his body inside the tent," officials said.
The Macedonian climber's body was at a higher elevation.
Further details were not available.
Some 340 foreign climbers and their Sherpa guides are attempting to scale Everest this month and many succeeded in the past week during good weather. Teams have to end their attempts by the end of this month as weather conditions deteriorate.
The Associated Press contributed to this report