13-Year-Old Florida Boy Under Arrest For Gruesome Murder Of Homeless Man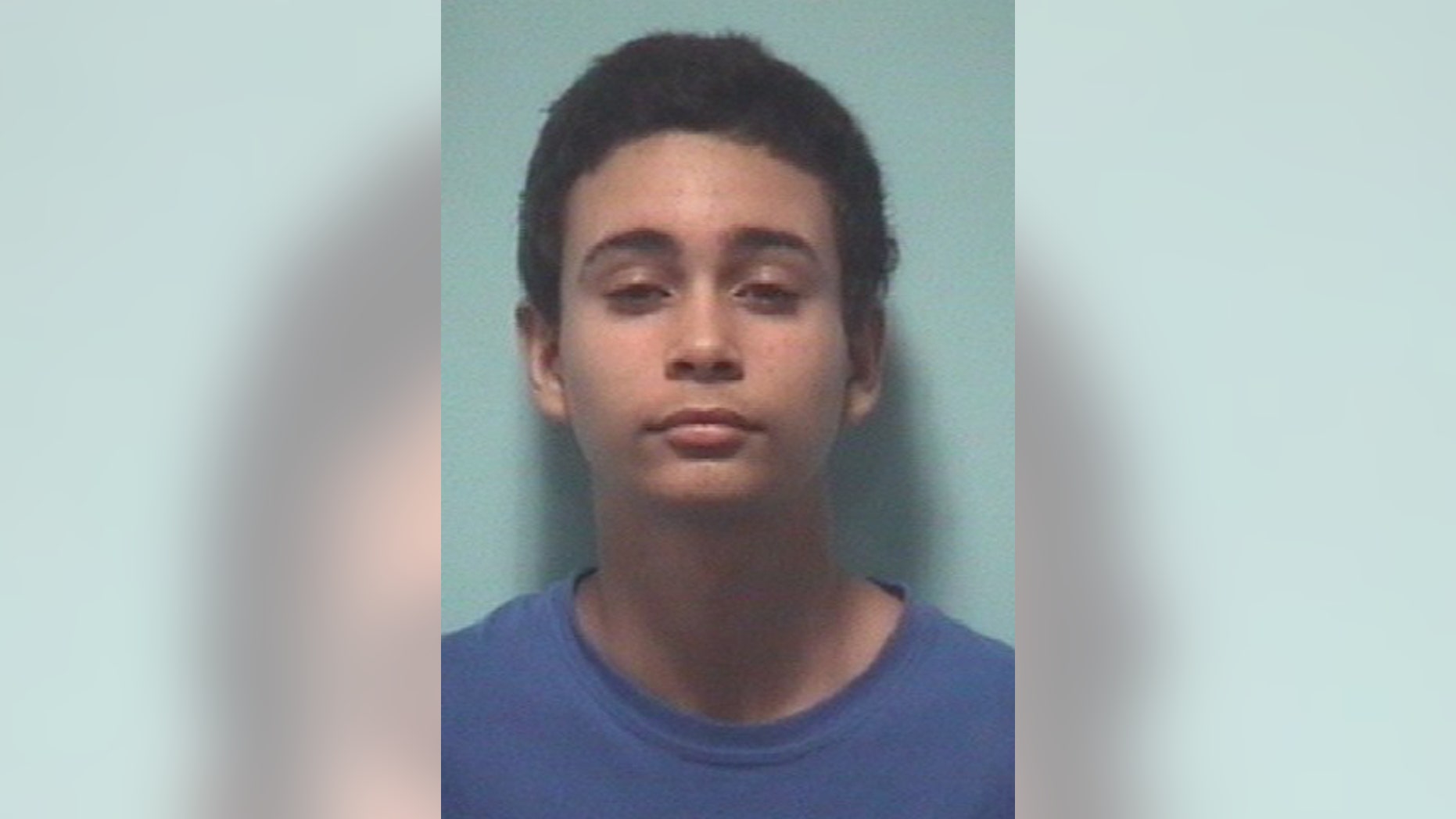 A 13-year old Florida boy is under arrest in connection with the gruesome stabbing death of a homeless man at a well-known encampment.
A police search of Yoel Munoz's bedroom in Cape Coral found similar messages and drawing to those written in blood on a Halloween or hockey mask found at the crime scene. Authorities also said that Munoz climbed back into his home through his bedroom window, where he left blood smears on the walls and nearby bed.
Police located the teenager at the emergency room at Cape Coral Hospital early Saturday morning, where he was uncooperative with police and gave conflicting answers when questioned about his whereabouts and how he received a stab wound on his right thigh. Photographs taken at the hospital appear to show a distinctive blood pattern on his face similar to that of the mask left at the murder scene, the police report states.
The search for the killer came after Cap Coral Police responded to a call in a wooded area and known homeless camp, where they found 51-year old Thomas Bergstrom face down on the ground and covered in blood from a large open wound to his right forearm.
The slaying was reported by one of Bergstrom's friends, Anthony Cashdollar, who found the man inside his 20-foot-by-20-foot compound of pallets and bright blue tarps.
"I was so shocked, I just sat my hand on his back," Cashdollar, 18, told local media, adding that he called "Tommy, Tommy, Tommy. ... Then it hit me that Tommy was dead."
Munoz was transferred Monday evening to a juvenile center where he is being held for 21 days, according to Samantha Syoen, spokeswoman for the Lee County State Attorney's Office. The teen has no prior criminal record but in July Cape Coral Police had issued a missing person's report for Munoz before tracking him down.
Follow us on twitter.com/foxnewslatino
Like us at facebook.com/foxnewslatino