10 Cubans found stranded on uninhabited island off Puerto Rico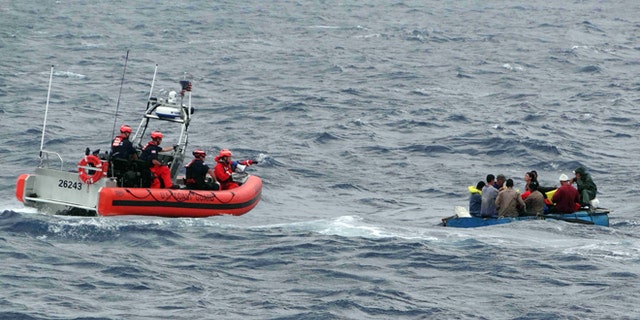 SAN JUAN, PUERTO RICO (AP) – Authorities in Puerto Rico have detained 10 undocumented Cuban nationals who landed on an uninhabited island off the U.S. Caribbean territory.
A statement from the island's police force says seven women and three men were found early Saturday on rugged Mona Island west of Puerto Rico's mainland. All were reported in good health.
Coast Guard authorities will transport the Cubans to the Puerto Rican coastal town of Aguadilla later in the day so authorities can determine their immigration status.
Under the U.S. "wet foot, dry foot" policy, Cubans who reach U.S. soil are generally allowed to remain in this country. Those intercepted at sea usually go back.
Mona is closer to the Dominican Republic than Puerto Rico but is considered U.S. territory.