1 million bees stolen in Austria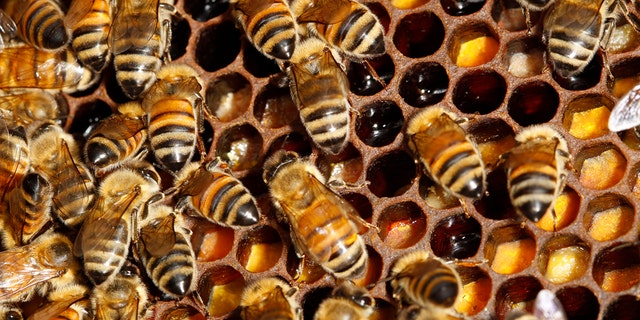 NEWYou can now listen to Fox News articles!
A small Austrian town is abuzz after more than 1 million bees were reportedly stolen from a local park.
Police said this week residents in the town of Ebreichsdorf notices that the covers of wooden boxes containing 40 hives have been removed. The thefts, reported Tuesday, could have occurred anytime since the end of March.
GERMANY APPROVES 1ST SUBSIDY-FREE BID FOR OFFSHORE WIND PARK
Beekeeper Horst Preisl put his loss at around 15,000 euros in lost honey and stolen bees, including queens.
But Preisl tells state broadcaster ORF the damage is incalculable "in terms of years of work lost."
Bee hive thefts have been increasing around the world in recent months as the price of honey has surged in the world market.
In the final 6 months of 2016, more than 400 bee or honey hives were stolen in New Zealand.
Local police said they believe organize crime syndicates in the country are behind it as trading beehives has become a lucrative business.
"There is nothing to suggest at this stage that beehive-honey theft is directly linked with a particular gang, but we do believe this offending is organized and likely being carried out by groups," senior Sgt. Alasdair MacMillan, Coordinator of Community Policing for New Zealand Police, told Reuters in March.
The Associated Press contributed to this report.