Last trace of Boston snow pile finally melts away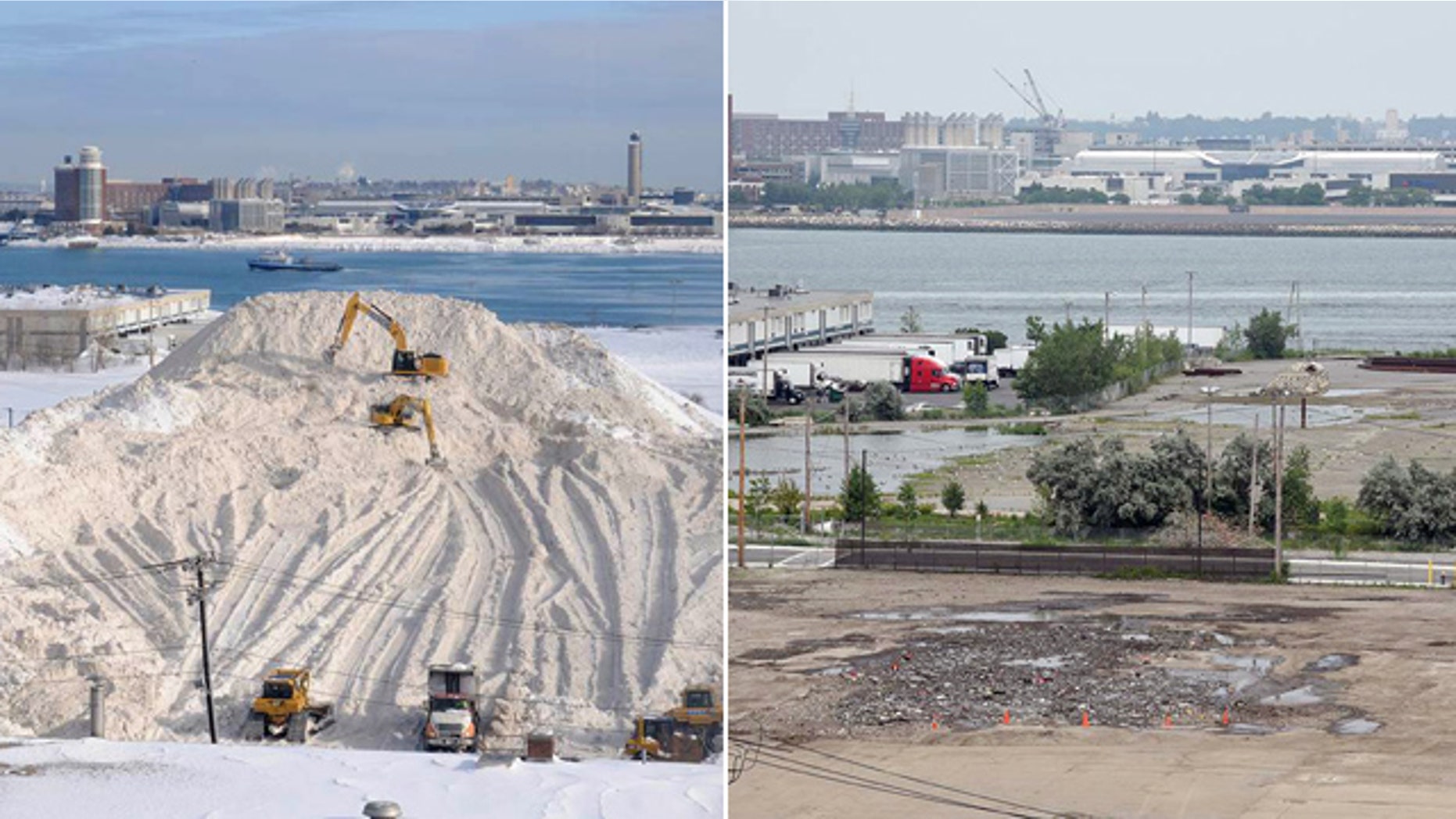 A filthy pile of snow in Boston's Seaport District, a lingering reminder of the city's record-breaking winter, is no more.
Mayor Martin Walsh said Tuesday that the tower of the white stuff had finally melted to nothing from an initial height of 75 feet.
Boston set a new snowfall record this past winter, with 60.8 inches recorded over a 30-day stretch. That narrowly bested the notorious winter of 1978, which saw 58.8 inches of snow fall over a similar time period. In total, the city received more than 110 inches of snow.
The pile was constructed by workers who removed the snow from Boston's streets and brought to so-called "snow farms", where it was stacked up and left to melt. But in this case, there was so much snow to melt that it took longer than anyone had anticipated.
Winter passed into an unseasonably warm spring, with some days reaching the high-80s, but the snow pile held on. Making matters worse, the pile was also laden with more than 80 tons of garbage, transforming it into a repulsive trash heap as the snow melted. Officials say two snowstorms struck after residents put their trash out, and it got swept up by plows.
In a sign of the times, Mayor Walsh turned the agonizing wait for the final melt into a social media contest, inviting users to guess the exact date that the snow would be gone for good. The mayor is scheduled to congratulate the challenge winners Wednesday morning at Boston's City Hall.
With summer in full swing and temperatures flirting with the 90s, the epic winter has seemed like a distant bad dream to many Bostonians. Others had speculated — and not happily — that the messy mound might last until Labor Day.
Massachusetts Gov. Charlie Baker captured the mood Tuesday, tweeting: "Our nightmare is officially over!"
The Associated Press contributed to this report.