Frank Cali, reputed Gambino crime family boss, fatally shot outside Staten Island home: reports
New York police are hunting the hitman who pumped at least six bullets into Francesco "Franky Boy" Cali before making sure the 53-year-old Gambino mob boss was dead by running over him with a blue pickup truck as the assassin fled, officials and witnesses said.
No name or description of the killer was provided by police and authorities have yet to say if Cali's death is the result of an intra-mafia squabble or if the crime family leader was whacked by a rogue gunman.
Cali was shot several times outside his house in the Todt Hill section of Staten Island around 9:20 p.m., the New York Post reported. His family sat helplessly inside the home as Cali was murdered. He was rushed to Staten Island University Hospital North and pronounced dead.
GRAPHIC IMAGE: FRANK CALI'S KILLING RECALLS NYC'S LAST MAJOR MOB HIT DECADES AGO
But the ambush outside Cali's outer borough home was "disrespectful," one source told the New York Post.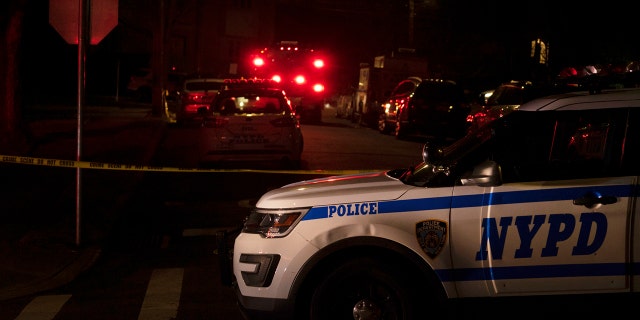 A neighbor of Cali's told the New York Times that he heard a burst of gunshots just after 9 p.m.
"I just heard the pow-pow-pow-pow-pow," said the 58-year-old, who identified himself to the paper as Salvatore.
LEGENDARY NYC MAFIA BOSS CARMINE PERSICO DIES BEHIND BARS AT 85
Cali became the notorious crime family's acting boss in 2015, replacing then 68-year-old Domenico Cefalu, according to the New York Daily News. Federal prosecutors in Brooklyn had referred to Cali in court filings in recent years as the underboss of the Gambino organization, related through marriage to the Inzerillo clan in the Sicilian Mafia.
WARNING: STORY CONTAINS GRAPHIC PHOTO BELOW
He was known for keeping a low profile, in stark contrast to the flashy style of the late former boss John Gotti, according to the Post.
"He was a real quiet old-school boss," a police source told the newspaper, referring to Cali.
AL CAPONE'S CHICAGO HOME UP FOR SALE ON 90TH ANNIVERSARY OF ST. VALENTINE'S DAY MASSACRE
The Gambino Family was once among the most powerful criminal organizations in the U.S., but federal prosecutions in the 1980s and 1990s sent its top leaders to prison and diminished its reach.
Cali was considered a unifying figure in the family, credited with recruiting new immigrant gangsters from Italy and focusing on the heroin and Oxycontin trades, the Post reported.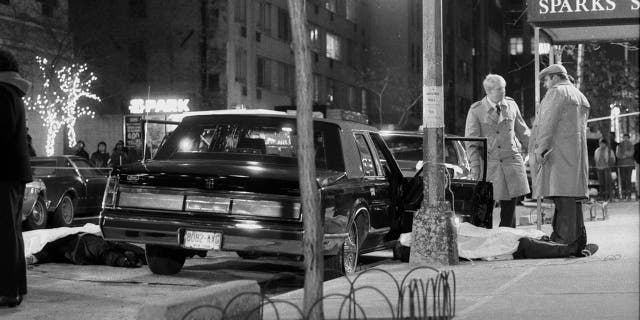 CLICK HERE TO GET THE FOX NEWS APP
His only mob-related criminal conviction was a 16-month sentence in 2008 on an extortion charge connected to a failed attempt to build a NASCAR track on Staten Island, the Daily News reported.
Cali, who had roots in Sicily and ties to the Sicilian Mafia, was the highest-ranking organized crime figure to be murdered in New York City since 1985, when Paul Castellano was assassinated outside Sparks Steakhouse in Manhattan, according to WPIX-TV.
The Associated Press contributed to this report.