Gene Gotti's release from prison has mob on edge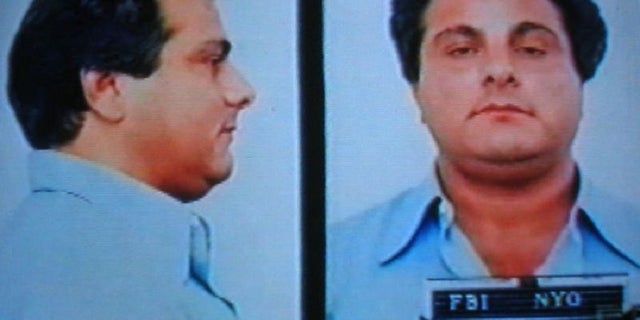 "Dapper Don" John Gotti's younger brother, Gene, is back on the streets after serving 29 years in prison for dealing heroin — and the mob is bracing for what it will mean to their rackets, The Post has learned.
An exclusive Post photo shows Gene Gotti, 71, outside his family home in Valley Stream, LI, following his release on parole from a federal lockup in Louisiana last week.
The picture shows the stark change in appearance he underwent during nearly three decades behind bars.
Although Gene went away sporting dark hair, the geriatric gangster is now nearly bald — and what little hair he has left is snowy white.
The Gambino organized-crime family once run by his late brother — who died in prison in 2002 — is now headed by Domenico Cefalu, with Frank Cali as its "street boss," law-enforcement sources say.
But as a made man who was a mob captain when he headed off to the slammer, Gotti is entitled to a role in the Gambino family — which has his cronies worried about the scrutiny that could bring, sources said.
"The Gambinos are running smoothly — gambling, pills, construction unions, etc.," one law-enforcement official said.
"The last thing they want is someone to put them back in papers and on TV."
John Gotti's penchant for publicity "set them back 30 years," the source added.
"They don't want no flashy leaders, no weekly social-club meetings," the source said.