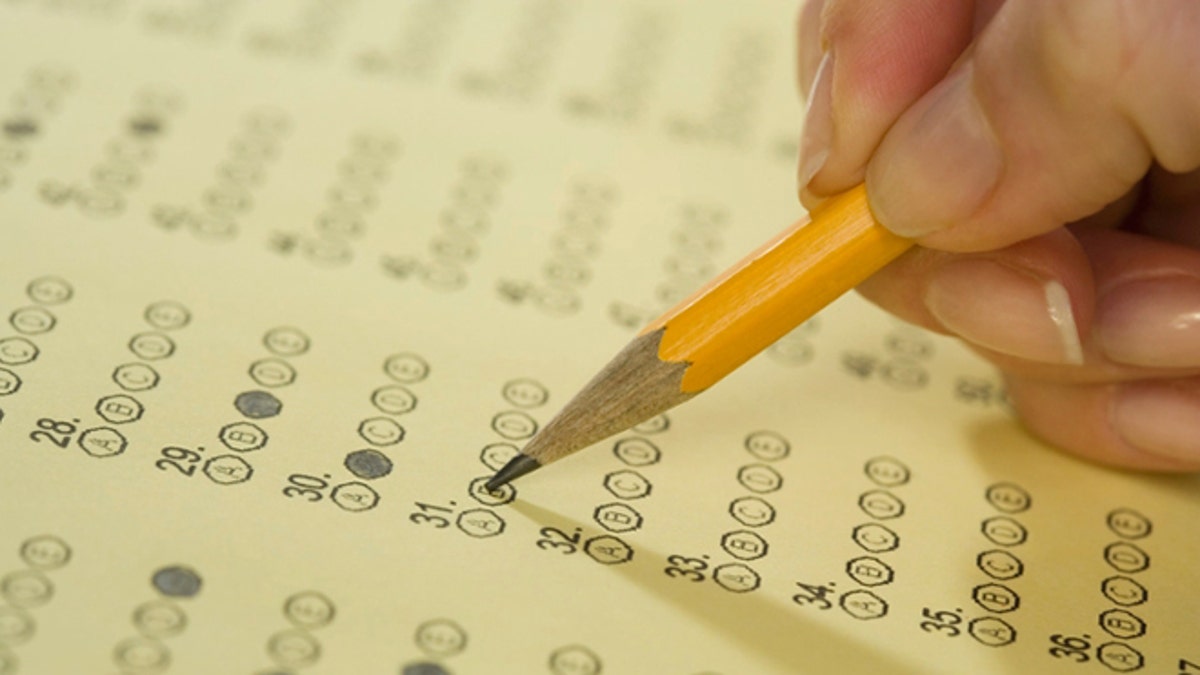 The world's largest education company could reap billions of dollars from Common Core testing, but for now its contract to assess kids in 14 states is in limbo.
Pearson, the largest company in standardized testing, stands to take in as much as $240 million per year if it secures a contract to administer testing of millions of students. But the contract has been stalled by a New Mexico judge after a rival company complained the bidding process was set up to ensure Pearson won.
The Washington-based American Institutes for Research initially protested the Pearson contract six months ago with a legal filing, claiming it didn't even bother to bid for the contract for New Mexico schools because it believed the process was rigged. Pearson wound up being the only bidder for the contract for test delivery and item development under the Partnership for Assessment of Readiness for College and Careers, a consortium of states jointly implementing Common Core.
"The procurement for PARCC Operational Assessments is fundamentally flawed in several critical ways," reads a summary from AIR's January filing. AIR claims it could not develop testing materials because it did not have access to necessary information, which PARCC gave only to Pearson.
New Mexico is one of the states in the PARCC consortium, and AIR brought its case in New Mexico state court. The state had originally shot down AIR's protest, claiming that it had not been filed in the proper amount of time.
However, last month, Judge Sarah Singleton put a hold on the contract, citing that AIR had indeed filed its protest in a timely fashion.
"They should not have relied on the easy canard of untimeliness," Singleton said during the May 27 hearing in Santa Fe according to transcripts. "So for those reasons, the appeal is granted. This case is remanded with instructions to delay any further processing of the contract until this protest can be timely heard and determined on its merits."
When asked by counsel for the State if the contract could go forward in the meantime, Singleton denied the request.
"I don't want you to go forward until you've heard their protest, "she said adding that they must hear AIR's protest and decide if the request for proposal needs to be reconsidered.
"So how long will it take you? I would like you to try to do it as soon as possible," Singleton added during the hearing, "because I don't want those poor school children sitting around next year not knowing what they're going to be tested on."
Officials for all parties involved, the PARCC, Pearson, and AIR, declined to comment sighting that the case was still open.
Under the contract, Pearson would charge $24 per student, and would test between 5.5 million and 10 million students per year.