Arizona official says Hot Shots leader put firefighters in harm's way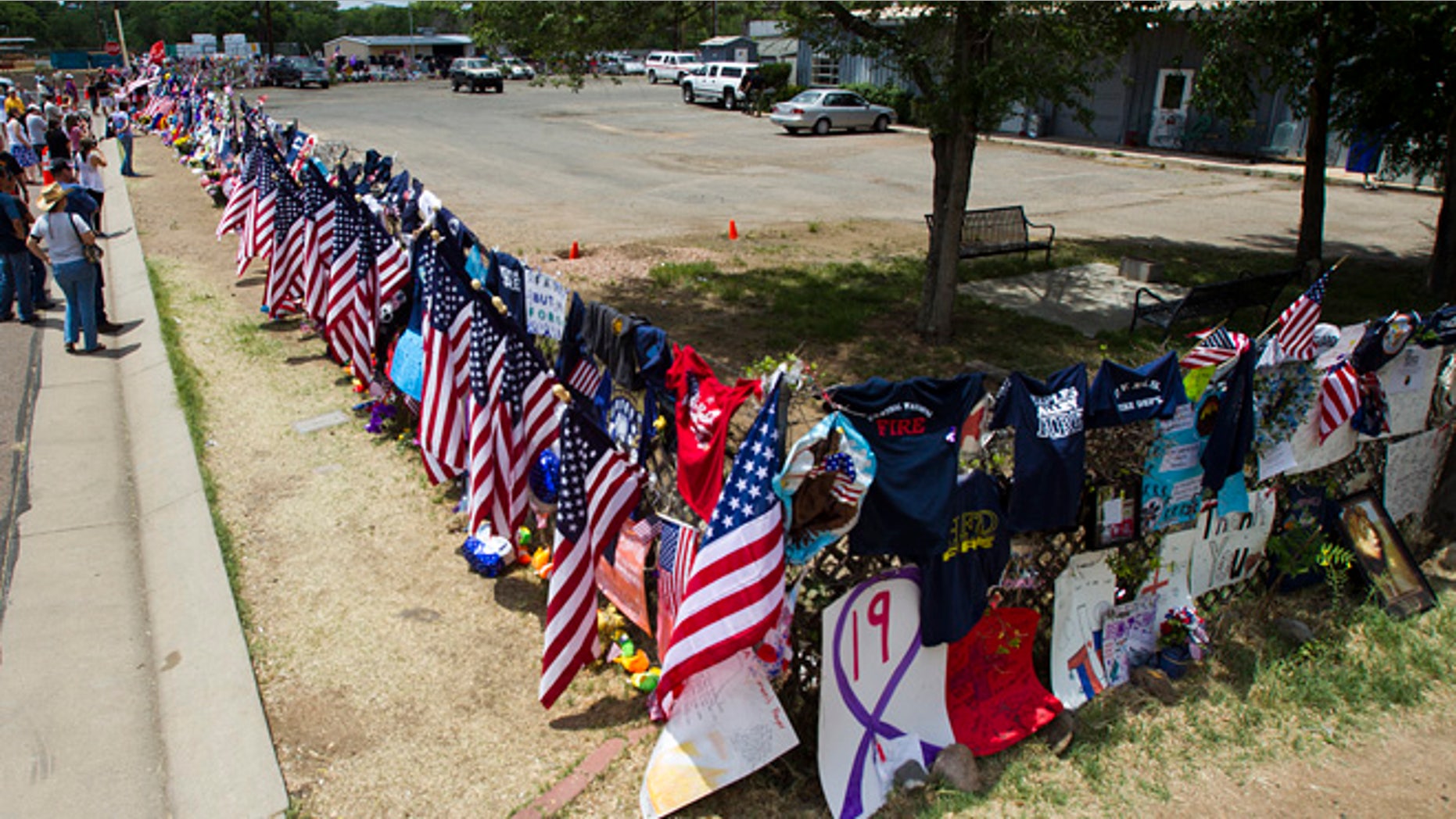 An Arizona forest service official has caused controversy by saying that an elite group of firefighters who died battling that state's Yarnell Hill wildfire last month were put in harm's way by the team leader.
MyFoxPhoenix.com reported that Arizona Deputy State Forestry Director Jerry Payne was quoted in an online news article as saying that Eric Marsh broke several basic rules for battling wildfires on the evening of June 30. Among the rules that Payne said Marsh didn't follow were knowing the location of a fire and having a spotter observe the fire.
Marsh died along with 18 other members of the Granite Mountain Hot Shots unit of the Prescott Fire Department.
Prescott Fire Chief Dan Fraijo slammed Payne for his comments, describing them as "disgusting." Spokesmen for Arizona's Fish and Game Department and the state's Forestry Division distanced themselves from Payne, with the latter agency apologizing for Payne's "inappropriate expression of opinion as fact." The Fish and Game spokesman said Payne's comments were "unauthorized" and added that Payne was "extremely sorry and regretful."
The official investigation into the deaths of the firefighters has not been completed.
Click for more from MyFoxPhoenix.com