Arias prosecutors still planning to try again for death sentence for the convicted murderer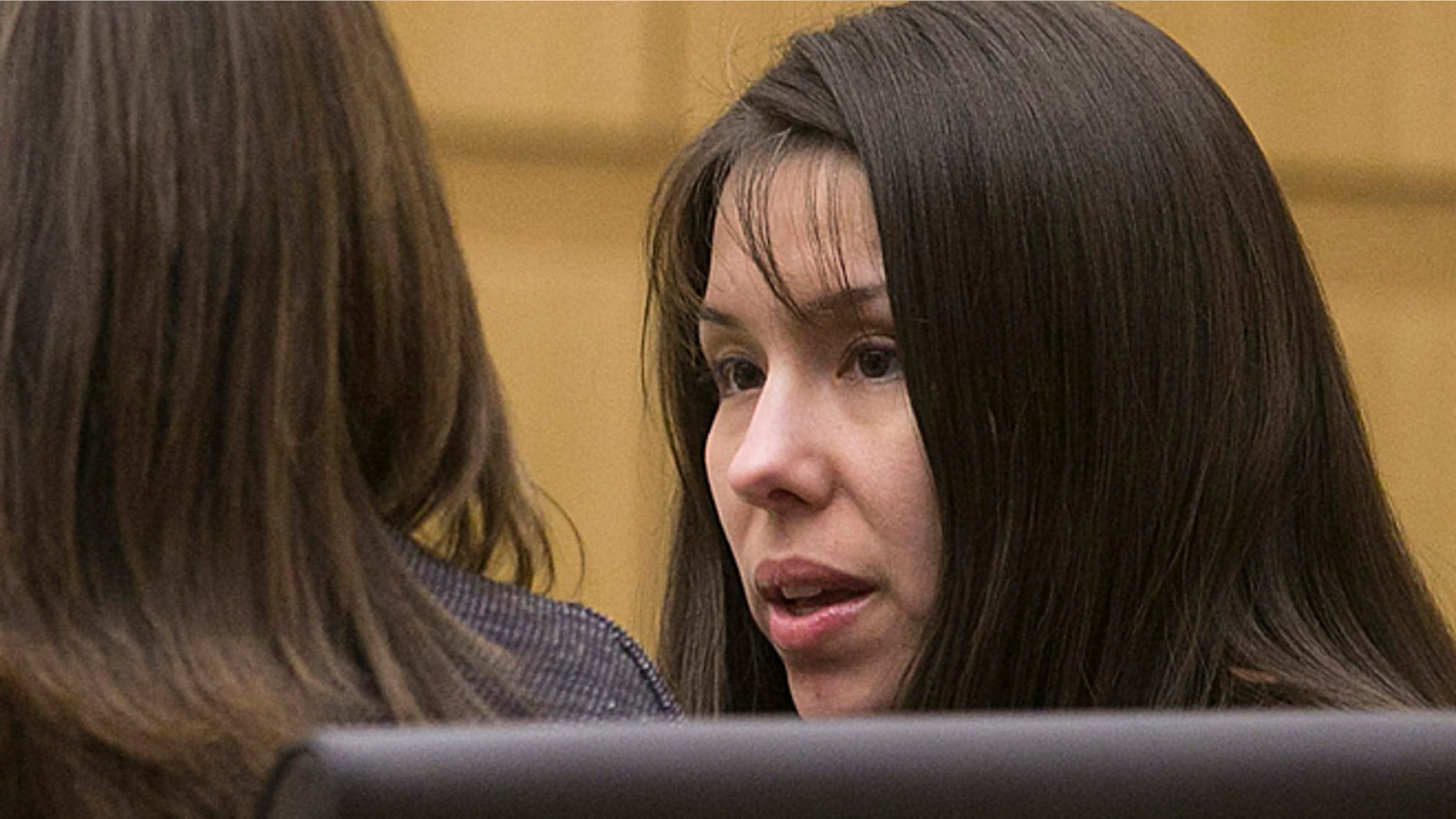 PHOENIX – Authorities plan to try again to secure the death penalty for convicted murderer Jodi Arias after jurors in her trial deadlocked last month on a sentence, the county's top prosecutor said Wednesday.
Arias was convicted of first-degree murder May 8 in the June 2008 death of boyfriend Travis Alexander at his suburban Phoenix home.
About two weeks later, the same panel failed to reach a unanimous decision on whether to sentence Arias to life in prison or death.
While her murder conviction will stand, prosecutors now have the option of pursuing a new penalty phase aiming for the ultimate punishment or avoiding it altogether, leading to a life sentence for Arias, but Maricopa County Attorney Bill Montgomery said his office has no plans to do the latter.
"We're continuing to prepare for a retrial," Montgomery said at a news conference Wednesday.
Given Arias could not afford her own defense, taxpayers footed the bill for court-appointed attorneys at a cost so far of nearly $1.7 million, a price tag that will only balloon if the case moves forward.
The judge set a July 18 retrial date for a new penalty phase, something that could take several months as attorneys put on a mini-trial of sorts to get a fresh jury up to speed on the case. Jury selection alone could take weeks, given the difficulty of seating an impartial panel in a case that attracted global attention and became daily cable TV and tabloid fodder with tales of sex, lies and violence.
Montgomery said previously he is confident an impartial jury can be seated but added he is open to input from defense lawyers and the victim's family about possibly scraping a new trial in favor of a life sentence for the former waitress.
Montgomery also spoke Wednesday about Arias defense attorney's assertions recently that the state is trying to impose a death sentence on a mentally ill woman.
He said she was found competent to stand trial and any statement that she isn't fit for the proceedings "is simply inaccurate."
During her four-month trial, experts testified on Arias' behalf that she suffers from amnesia and post-traumatic stress disorder and is a battered woman. Prosecutors countered with their own witness who told jurors Arias suffered from borderline personality disorder, a contention vehemently attacked by her defense attorneys throughout the trial.
Earlier this month, Arias' attorneys turned to the court of public opinion hoping to influence Montgomery's decision on whether to seek a retrial of the penalty phase.
"If the diagnosis made by the state's psychologist is correct, the Maricopa County Attorney's Office is seeking to impose the death penalty upon a mentally ill woman who has no prior criminal history," attorneys Kirk Nurmi and Jennifer Willmott wrote in a statement provided only to The Arizona Republic, the state's largest newspaper.
The statement went on to address the cost of the trial, noting it is up to Montgomery's office "to determine if continuing to pursue a death sentence upon Ms. Arias, who is already facing a mandatory life sentence, is a good and proper use of taxpayer resources."
A status conference in the case is set for June 20.