Why Italy is giving away 100 castles, villas and monasteries for free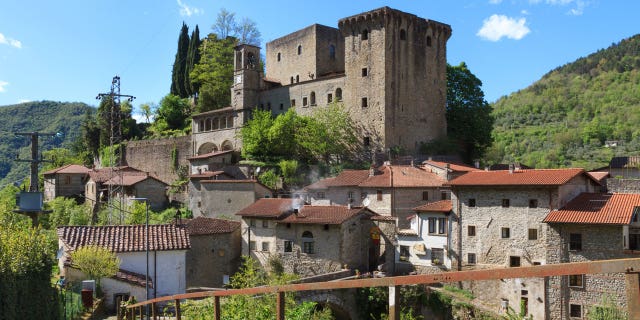 The Italian government is giving away more than 100 historic buildings for free.
Castles, houses, monasteries and towers are available across the country, with a price tag of zero euros. All of the properties are off the beaten track, too, and situated along hiking and cycling routes.
The only condition is that people who get them then have to spend time and money renovating the places and turning them into tourist attractions.
ITALIAN VILLAGE BUILDING LARGE MARBLE STATUE OF PRESIDENT TRUMP
The hope is that the properties, which currently lie empty, will then be turned into successful hotels, restaurants and spas.
Owners can also opt for less ambitious projects that also serve tourists, like cycle shops, service points and hostels.
The State Property Agency and Ministry of Cultural Heritage told a website called The Local that they came up with the plan in order to revive areas which are suffering from slow tourism.
It is also hoped that by attracting holidaymakers to new areas, the country could reduce the strain on tourist hotspots like Venice, which is swamped during peak season.
Entrepreneurs, co-operatives and businesses that are mainly made up of people under the age of 40 will be eligible.
They also have to be citizens that are eligible for the country's "art bonus" — a tax discount given to local people who make charitable donations to culture.
FOLLOW US ON FACEBOOK FOR MORE FOX LIFESTYLE NEWS
So foreigners who are keen on a free Italian house could technically apply … by relocating to Italy and becoming a taxpaying member of society who also gives money to local art projects.
Successful applicants will be given an initial lease of nine years to transform their buildings, which will then be renewed for another nine years if they prove successful.