Travel agent sends World Cup-bound couple to wrong city-- 4,000 miles from Brazil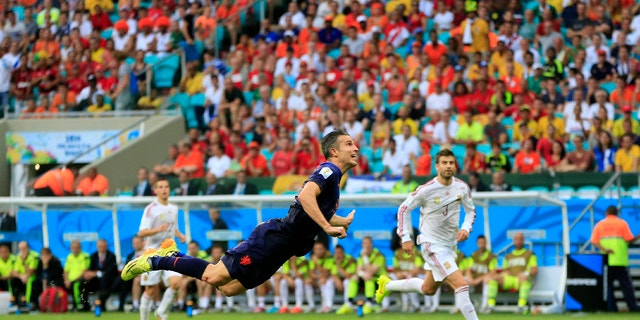 An Australian couple who had been saving up for a year to attend the World Cup got a shock of a lifetime when they discovered that a travel agent booked them on a flight to El Salvador instead of Salvador, Brazil --almost 4,000 miles away.
Newlyweds Orin and Melissa van Lingen thought they were on their way to Brazil to watch Spain and Holland play at the Arena Fonte Nova stadium last Friday June 13, according to the Daily Mail.
But Escape Travel, a subsidiary of Australia's biggest travel agency Flight Centre, mistakenly sent the couple to San Salvador-- almost 4,000 miles from Salvador in Brazil. San Salvador, the capital city of El Salvador, is known for its high crime, gang related violence and murder rates.
"We assumed there must be connecting flights but it was not until we got into the airport and there were no other flights," Melissa van Lingen told the Sunday Terrotorian. "We were completely devastated but hopeful we can leave here to get on another flight."
Seeing a World Cup game had been a dream Orin van Lingen's since 2008 and the travel agent blunder caused the couple to miss Spain versus Holland.
Instead, they watched the match on TV.
"This was a misunderstanding on Escape Travel's part and our people are working with the customers to resolve the issue, to ensure they are as happy as possible and to ensure they can enjoy the rest of their holiday," Haydn Long, a spokeman for Flight Centre Travel Group told the Daily Mail. The agency said that it is working to rectify the situation by booking new arrangements to Brazil.
The couple had also booked a hotel in Brazil and were told by Escape Travel that they will be reimbursed for any expenses incurred.
On Monday, the couple began a 15-hour journey to finally get them to Brazil. The travel agency stated that although they did not book the World Cup tickets, they were working to rectify the situation.