Tourists warned to avoid common painkiller in Spain after fatalities linked to drug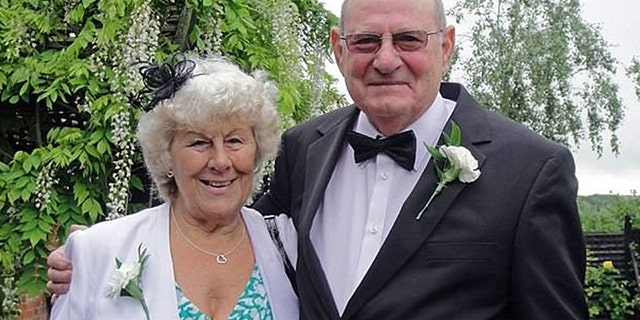 Tourists are being warned to avoid a painkiller commonly prescribed in Spain after a British couple died repotedly after taking the anti-inflammatory pills.
Gloria Robson, 81, was allegedly prescribed the painkiller Nolotil for her back pain, The Sun reported. While taking the drug, Gloria repotedly suffered a fatal brain bleed, which her son, Gary Robson, is blaming on Nolotil.
BACKPACKERS DIE IN CAMBODIA AFTER TAKING PILLS FOR FOOD POISONING FROM PHARMACIST
Gary, 59, also claims his father Alan, 82, died while taking Nolotil in Spain last year.
Gary is speaking out about the potentially "toxic" drug, saying doctors "dish out Nolotil like Anadin[a painkiller sold in the UK] but there's no warning on the pack."
Nolotil has been blamed for deaths before. Two years ago, William Smith, 66, from Ireland, was prescribed the drug while on vacation in Spain. When he returned home, doctors discovered Nolotil had caused a toxic poisoning in his bone marrow, causing sepsis and eventually leading to multiple organ failure, the Independent reported.
FOLLOW US ON FACEBOOK FOR MORE FOX LIFESTYLE NEWS
Nolotil, a brand name for the drug metamizole, has been a controversial drug since 1974 when Sweden became first to ban the drug. It has since been banned in the UK, US and most of Europe because of adverse reactions like blood-disorders and organ failure.
Spain is one of the few European countries that prescribes the drug for mild pain, such as toothaches or muscle spasms.
Russia, Mexico, India and Brazil are a few countries that sell the drug as an over-the-counter painkiller.