The Worst Rookie Travel Mistakes and How to Avoid Making Them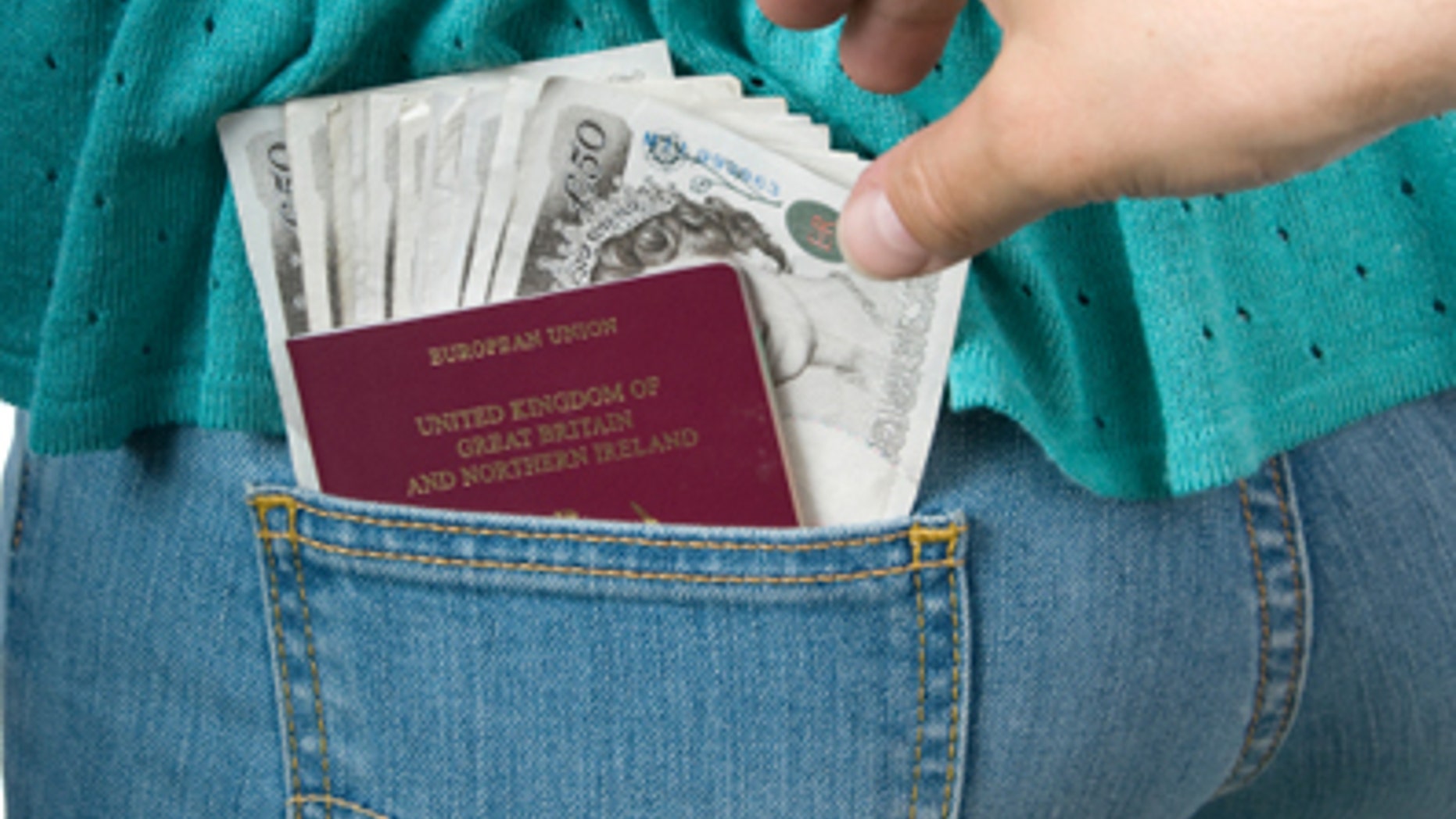 One of the more important phrases to know in any language, "Please, can I have another beer?" is translated in Spanish as "Por favor, puedo tener otra cerveza?" and not "Por favor, can I have another beer-o?" As absurd as the latter seems, Panama City hotel owner Matt has heard it as well as other such artful translations as "Our trip was very complicado" and "Cuanto cuesto for the tour-o?"
Matt, himself an American, observes that the tendency of some American tourists to add an "o" to any English word in an attempt to make locals understand them "is the absolute worst rookie move – and we see this all the time and die laughing." He adds that the "funniest part is that, since Panama had the U.S. occupying the Canal for so long, this ridiculously embarrassing method usually works."
Similarly, Buenos Aires-based U.S expat and travel adviser Rease Kirchner says she "absolutely hates when rookie travelers assume that just because they are in a foreign country, no one speaks English. I am appalled by the amount of rude conversations I don't even have to try to overhear. Many tourists will make loud comments on how a local looks or complain about service as if everyone around them is deaf. It is so arrogant and ignorant to assume others cannot understand your inappropriate remarks."
If you think people in the travel industry are critical of travelers, that's nothing compared to how travelers size up other travelers. I invited frequent travelers to finish the statement "It makes me nuts when I see travelers…" and here now, the top things we do on the road that make each other crazy.
At airport security
The rookie mistake cited most often by travelers was the tendency of other travelers not to have their boarding pass or identification out and ready at security checkpoints. "If you're using a passport, open it to your picture page," suggests frequent flier and JohnnyJet.com founder John E. DiScala, who also offers his security conveyor belt strategy. "Begin to put all your belongings -- except cash or credit cards -- from your pants and shirt pockets into your jacket pockets," he says, "then take your jacket and sweater off and place them in a bin." Also put your laptop in a separate bin and "put your shoes in front of your belongings," because in his case "the agent usually takes a few seconds to stare at the monitor of my carry-on since it has so many electronic goods and while they are doing that, I can put on my belongings." Adds DiScala, "Don't be a fool and just put your bag on the conveyor belt and walk away. You need to push your belongings onto the moving belt and stay until you can't see them anymore."
While at the belt, frequent traveler Lindsay says it "makes me nuts when I see travelers hold up the line by arguing with the TSA official that although their toothpaste or shampoo is of a 12-ounce size, it's less than ¼ full and therefore meets the 3-ounce requirement."
Road warriorette Sarah says she'd be happier if travelers who are done with security, in lieu of getting re-organized while still in line, would grab their stuff "and take it all over the bench that is, amazingly enough, just a few feet away waiting for you." And Tonya Staab reports that while an airport recently she was "amazed at the vast number of passengers who had left items behind at security.  Within approximately 30 minutes at least 10 announcements were made over to the intercom with passengers having left behind belts, credit cards, bags, and other assorted items."
Elsewhere at the airport
Be mindful of boarding rules, says Tyler Marciniak, chief miles guru at TheMilesGuy.com. "If you're not an elite member of a frequent flyer program and if you don't have a first class ticket, don't crowd around the boarding area and don't try to sit in a first class seat -- the flight attendants will know you don't belong there and sometimes very publically ask you to move." Meanwhile, over at the luggage carousel, "there is simply no need to roll your luggage cart, your two children and your grandmother right next to the luggage belt while you wait for your suitcase" says Stephanie Robesky, who travels more than 100,000 miles a year and says a better strategy would be "get everyone back from the belt and patiently wait for your suitcases. When you spot them, you can move forward to claim them rather than blocking out the rest of the people trying to get to theirs." And Jeff Jung is among several travelers who notice other travelers rushing to change money at overseas airports. For a better exchange rate, he says, "seek out the local ATM in the airport to get the foreign currency."
On the plane
On most airplanes "is an illustration on the inside door of the overhead compartment telling you how to store your carry on," points out Susan Polakoff Shaw, who has traveled the world while working 11 of the Olympic Games. The diagram shows "which way the wheels go," she says, and "rookies sling their carry-on bags in there sideways, the thought never occurring to them that this is a shared space. And don't get me started when passengers ignore the announcement 'step into the aisle, then store your carry on.' They stop dead in their tracks in the middle of the aisle, taking off coats [and] leisurely re-organizing" their stuff. Traveler Susan Barry adds that she "can't stand it when travelers jump up as soon as the plane lands and try to muscle their way out into the aisle first, even though they're in row 24. Wait your turn, Speedy Gonzales!"
Rookie safety mistakes
While riding the Madrid metro, Jennifer Kellas recalls her friend "made the rookie mistake of putting her passport in her wallet and her wallet in the very outside pocket of her backpack. By the time we had gotten out of the metro at the Atocha station, her wallet and passport were gone. We spent the rest of the day at the police station, then the American Embassy, and I spent the entire three week trip paying for everything for her." In lieu of a backpack try a shoulder bag, Kellas says, and always tuck valuables "inside, in a zipped pocket." During her travels Cynthia Clampitt figures it's the rookies who are "wearing great gobs of expensive jewelry in developing countries. At least, it reinforces the idea that we [as travelers] are insensitive. But I've known several people who had things stolen. You don't want to draw too much attention to yourself, and certainly not with stuff that looks like it can be fenced." And while in Internet cafes, Jung says he has often "come across terminals in which the previous user did not log out of their chat program, or worse, email account."
Rookies with cameras
It troubles Trish Sare when she sees "tourists take photos of local people without asking permission" as in "some cultures taking a photo of the person is equivalent to stealing their souls." And Kevin Kato recalls that while in "the hill tribe village of Cat Cat in northern Vietnam I somehow found myself in conversation with a rather pessimistic man in his fifties. As we were talking a woman dressed in the traditional local attire came walking by. As she approached the man stopped in mid-sentence, put his hand up like a policeman commanding this woman to stop, snapped a picture of her and turned back to continue slurring his discontent at me. The guy showed no sign of appreciation or thanks to the woman -- I don't think it even crossed his mind that he should. I wanted to punch him in the face. Instead I offered the woman a nod and a subtle wave, mostly in apology for this guy."
Rookies with rigs
RV enthusiast Janet Groene notes that "in RV or boat travel it's common to have one person at the wheel and the other directing the driver into the campsite or slip. You can always spot rookies by the amount of noise they make. At the airport, a 747 can be directed to its gate solely by silent hand signals, but in campgrounds and marinas, the amateurs try to out-scream the engine noise every time."