Southwest pilot arrested after gun found in carry-on luggage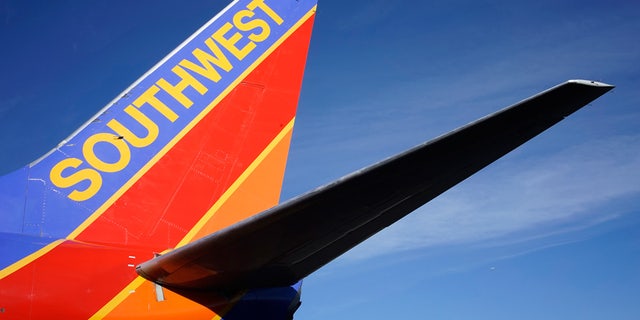 Southwest Airlines tells Fox News they are cooperating with "the appropriate authorities" after TSA agents discovered a 9mm pistol in a Southwest pilot's carry-on bag.
The 51-year-old pilot was detained shortly after 5:00 a.m. on Wednesday at the St. Louis Lambert International Airport, and subsequently taken into custody for suspicion of unlawful use of a weapon.
Reportedly he did not have a permit to carry the gun.
BIRD SMASHES INTO AMERICAN AIRLINES FLIGHT, GETS EMBEDDED IN NOSE OF PLANE
Witnesses who spoke with TMZ said they saw two Southwest pilots being handcuffed at a security checkpoint on Wednesday morning, with one officer telling them, "We don't mess around here."
Officials from the St. Louis Airport, however, told TMZ that only one pilot had been arrested.
"St. Louis Lambert International Airport Police arrested a 51-year-old airline pilot Wednesday morning for unlawful use of a weapon after TSA officers discovered a loaded 9mm pistol in his carry-on luggage," the airport said in its statement to TMZ.
The Associated Press added that the pilot had been scheduled to board a Las Vegas-bound flight.
FOLLOW US ON FACEBOOK FOR MORE FOX TRAVEL NEWS
Southwest told Fox News that it was "aware of a situation" and "working alongside the appropriate authorities," but had no further info to share.
The Associated Press further reported that charges are pending through St. Louis County, although a spokesperson for the prosecutor's office said charges had yet to be filed.
A representative for the St. Louis Lambert Airport was not immediately available for comment.