President Trump meeting with 'hero' crew of Southwest Flight 1380 at White House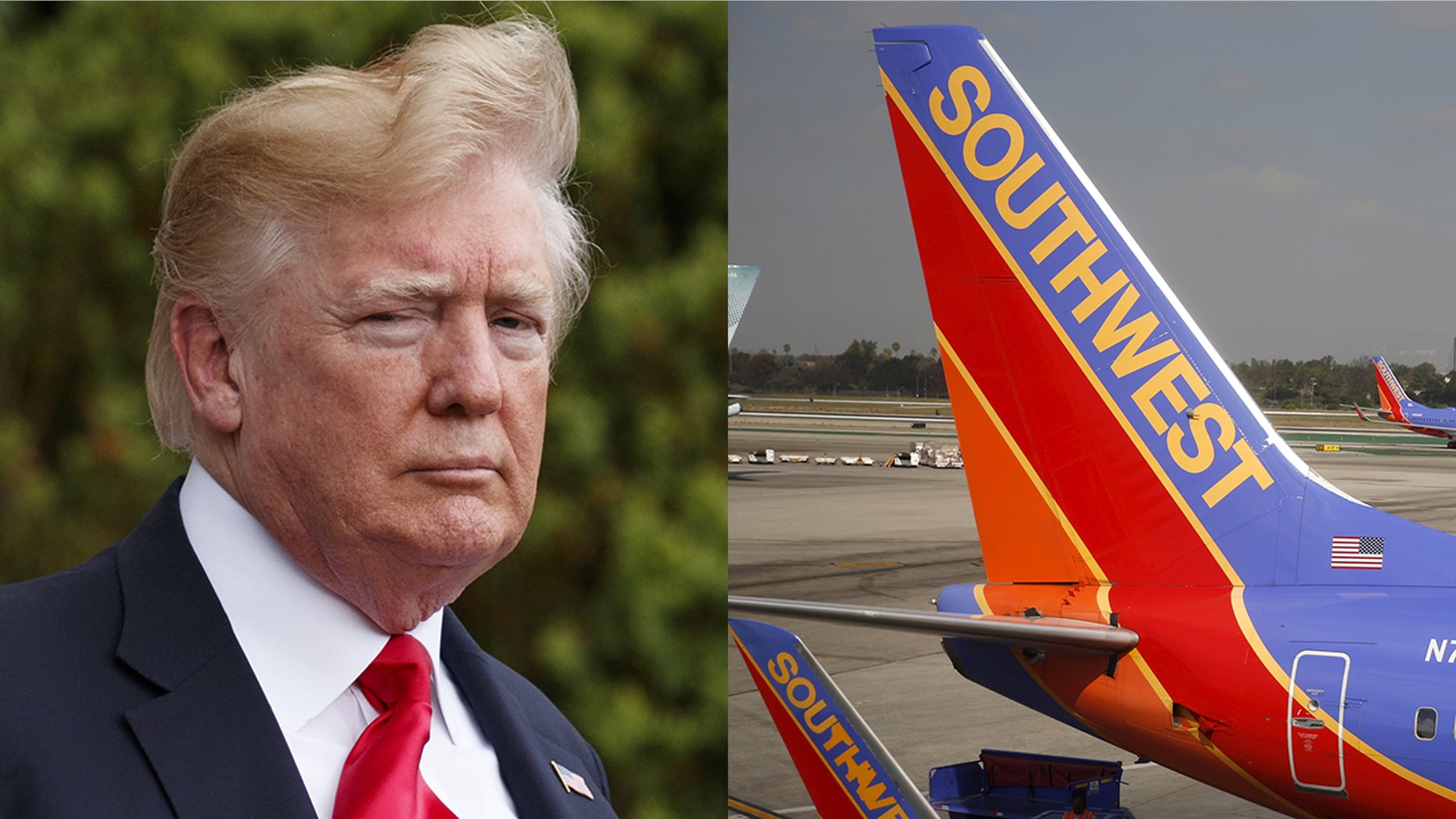 President Trump will be welcoming the crew of Southwest Flight 1380 to the White House on Tuesday, a White House spokesperson confirmed to Fox News.
Further information concerning the meeting, including which crew members Trump would be hosting, was not immediately available. A representative for Southwest Airlines was unable to provide additional details.
SOUTHWEST EXPECTS 'SOFTNESS IN BOOKINGS' FOLLOWING ENGINE EXPLOSION
Tuesday's meeting comes exactly two weeks after Southwest Flight 1380, bound for Dallas, was forced to make an emergency landing in Philadelphia after one of the engine's fan blades failed due to metal fatigue. A chain reaction of events followed in which the engine itself blew apart, shattered a window, and caused a female passenger to be partly blown out of the aircraft.
The passenger, a mother of two later identified as Jennifer Riordan, was pronounced dead at a Pennsylvania hospital following the emergency landing.
SOUTHWEST AIRLINES PILOT TEXTED 'GOD IS GOOD' AFTER LANDING
Southwest Captain Tammie Jo Shults, a former Navy combat pilot,  has declined interviews following the incident. However, she and first officer Darren Ellisor, who were hailed by passengers as "heroes," released a statement to convey their thanks and gratitude in the aftermath of the accident.
"As Captain and First Officer of the Crew of five who worked to serve our Customers aboard Flight 1380 yesterday, we all feel we were simply doing our jobs," wrote Shults and Ellisor in a statement released by Southwest.
"Our hearts are heavy. On behalf of the entire Crew, we appreciate the outpouring of support from the public and our coworkers as we all reflect on one family's profound loss. We joined our Company today in focused work and interviews with investigators. We are not conducting media interviews and we ask that the public and the media respect our focus."
FOLLOW US ON FACEBOOK FOR MORE FOX LIFESTYLE NEWS
The incident aboard Southwest Flight 1380 marked the first instance of a passenger dying onboard a U.S. commercial airline in nearly 10 years.