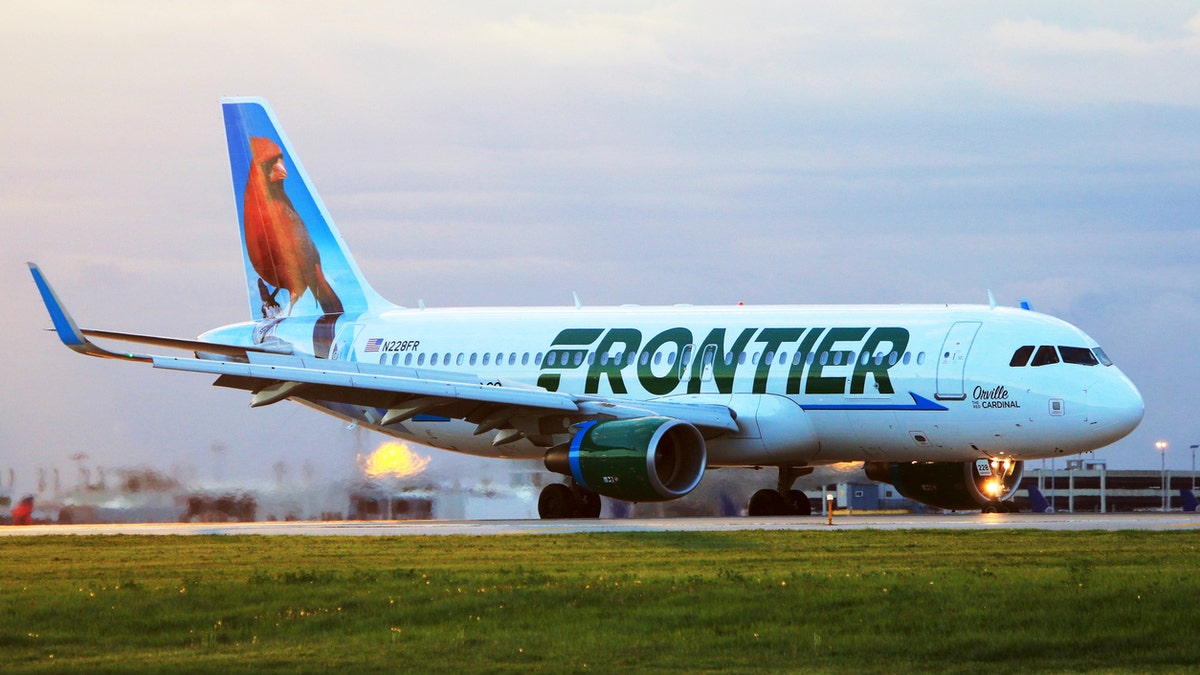 Police took 59-year-old Timothy Manley into custody at the Orlando International Airport after he allegedly punched a pregnant woman — and her dog — on a Frontier flight arriving from Colorado Springs.
The woman, 21, was reportedly 20 weeks pregnant, according to a police report obtained by WESH. She and her 30-year-old boyfriend are also deaf, and were traveling with their service dog, a Great Dane named Zariel.
ALASKA AIRLINES FLIGHT ATTENDANT ACCUSES FIRST OFFICER OF RAPE
Just prior to the incident, police say Manley's wife Petrini Manley was complaining of allergies, attributing them to Zariel. Upon landing and taxiing, the dog reportedly woke up, at which point Manley punched it in the face because it "took up more space than … it deserved," he told police, the Orlando Sentinel reported.
The deaf couple then confronted Manley, who then punched the pregnant woman too, according to the police report.
Video obtained by WESH shows the aftermath of the incident inside the arrivals terminal at Orlando International Airport. In the footage, a man can be seen chasing another person. Another man is also heard yelling, "Where's the police?"
Manley was later arrested after police crossed paths with him in the terminal, and Manley himself said, "It took you long enough to get here," the Sentinel reported. The incident has since been turned over to the FBI.
All parties denied medical treatment, according to police. The 21-year-old woman has said she is willing to testify against Manley.
FOLLOW US ON FACEBOOK FOR MORE FOX LIFESTYLE NEWS
Frontier has since released a statement regarding the incident, writing that the airline notified police "immediately."
"The safety and security of our passengers is our top priority at Frontier," the airline stated. "Upon deplaning Flight 1752 from Colorado Springs to Orlando, there was a confrontation between passengers.
"Police were immediately notified to aid in deescalating the situation."