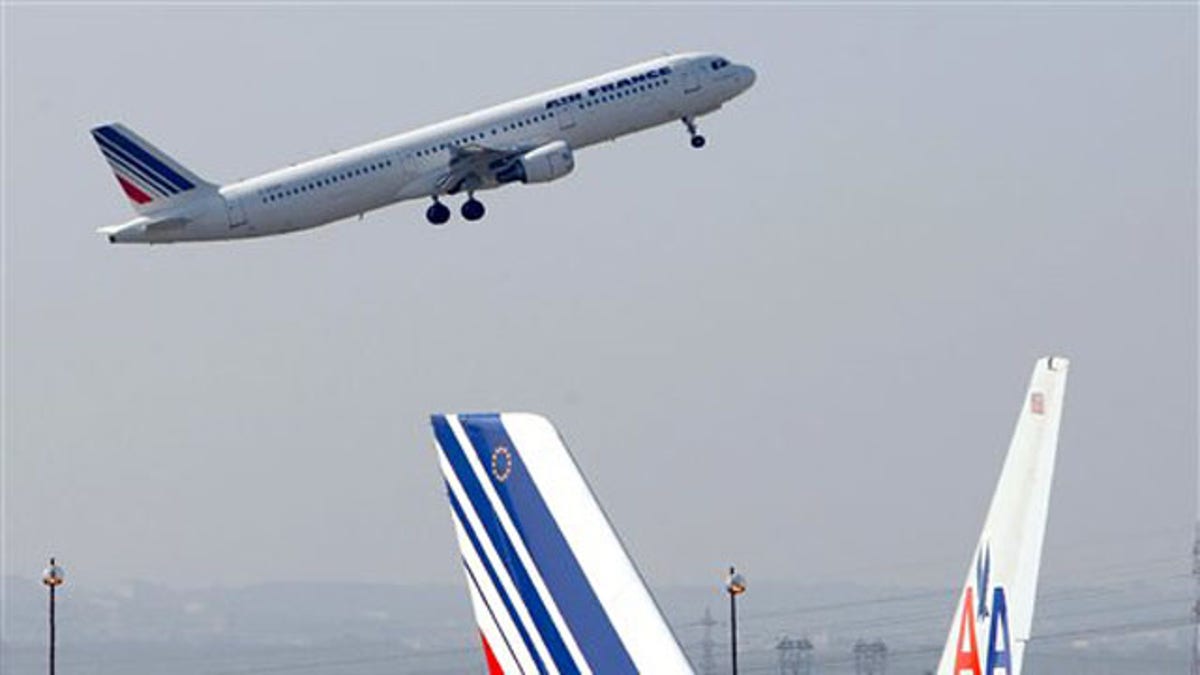 Let's face it. Flying these days is no picnic. The long security lines, the extra bag fees and airline carriers nickel-and-diming us to death can make even the most seasoned traveler's blood boil.
The good news is prices are about to drop across the board – but there's just one catch. You just have to be willing to fly during so-called "dead weeks."
"The time between Thanksgiving and Christmas, there are not a lot of business travelers and there are not a lot of leisure travelers either," Allison Danziger, director of product for TripAdvisor Flights, told FoxNews.com.
"There are just a lot of airplanes flying around. So airlines are looking at how they can get some revenue on those flights, so they are putting some great deals out there for folks who want to get away and take advantage of this opportunity."
So how do you find these deals? Start with finding your inner "Gumby."
"Go to sites that have flexible date searches," Danziger said. "On Tripadvisor flights, we have our flexible date calendar, and you can look at this and say, 'Oh if I left on a Thursday or Friday, I can save money, or if I leave earlier I can save some money.' That's really the best way to do it.
Also doing things like signing up for email alerts like our 'Air Watch' product will help alert you when fares go down." Traditionally these "dead weeks" start just after Thanksgiving and run through mid-December.
This year, Danziger said people will find the best deals from Dec. 1 – Dec. 14 depending on where weekends fall.
"For December, not only have airlines opened up availability, but they've also done what we call filing special fares. They've put special fares out there just for those two weeks in December, and by doing that they're saying 'We know it's low, but we're even going to go lower than our normal low and put special fares out there.' They haven't quite put the special fares out for January yet, but they should be coming pretty soon," she said.
That's right. You can also find these "dead week" deals just after New Year's.
To find the best bargains, Danziger suggests that people travel between Jan. 4 – Jan. 17. For example, if you want to escape the City of Angels for a few days, and do it under $500.00 – Honolulu is calling your name.
L.A. to Honolulu
Dates: Jan. 5 – 10. Airline: Hawaiian Airlines, non-stop.
Total cost: $457.00 round trip. Compare that to traveling during Christmas week from Dec. 23 – Dec. 28 when the airfare is $834.00.
Here's a good excuse to book a trip to Sin City and do some holiday shopping in between seeing a show or playing the slots.
Philly to Las Vegas
Dates: Running through Dec. 14.
Airline: Various carriers are offering similar deals.
Cost: $259.00 round trip
"If you want to do you Christmas shopping in Vegas instead of in Philly, and you want to make it fun – this is a great deal," Danziger said. "They have great outlets and great malls, plus you can have some great meals, see a show and be in the warm weather. What could be better?"
If you're not into Vegas, you might want to think about Orlando. Flights during these "dead weeks" come in well below $200.
NYC to Orlando
Dates: Nov. 30 – Dec. 7.
Airline: AirTran
Cost: $159.00 round trip.
"We also found New York to Orlando round trip for $179.00 on US Airways traveling Jan. 4 – Jan. 11. So again there are some really great deals out there depending on when you want to travel," Danziger said.
The best time to book flights: Is there a secret sauce?
"I don't really believe there's a secret sauce to be honest with you," Danziger said laughing. "What I always tell people, and believe me my whole family calls me because I'm the travel expert, and they'll say to me, 'I found a fare for $250.00 from Denver to come see you in Boston, should I buy it?' And I tell them if it fits in their budget than they should buy it.
It might go down to $200 in a couple of weeks, but you never know, it could also go up to $300."
The bottom-line: Danziger said if it fits in your budget and it seems like a fair deal, than just book it.
For more great deals during "dead weeks" check out TripAdvisor.com.