Business Travel Expected to Rise 'Slow and Steady' in 2012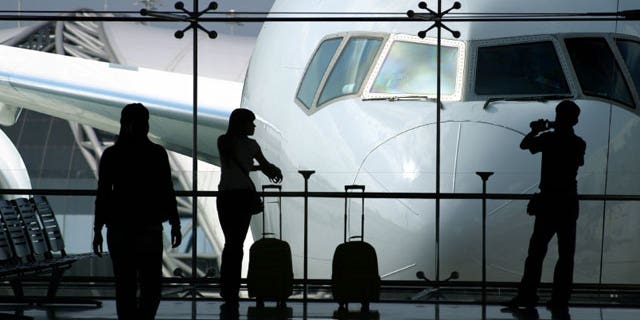 Business travel is expected to rise slowly in 2012 as corporate executives steadily widen their travel budgets despite a slumping broader economy, according to a new industry study.
The growth in business travel is slated to outpace anticipated gross domestic product growth in the U.S. this year, according to the latest quarterly outlook by the Global Business Travel Association, sponsored by Visa (NYSE:V).
"Despite uncertainties in the global economy, the business travel environment will remain healthy," the group said in a statement.
The forecast follows a better-than-expected year for travel in 2011, with total business travel spending up 8.3% in the latest quarter with total spending on business travel expected to grow 7.6% to $251.9 billion in 2011.
The strong 2011 came despite global economic and natural disasters in the euro zone, Japan and Middle East that heavily weighed on travel earlier this year. Road warriors had to deal with rising airfares as carriers such as Delta (NYSE:DAL), American Airlines and UnitedContinental (NYSE:UAL) cut back on capacity to wade through skyrocketing fuel costs.
The GBTA forecasts business travel spending will grow by 4.6% in 2012, partially a result of higher travel prices. Inflation for travel prices in the U.S. is forecast to rise 2.2% in 2012, which is down from inflation of 4.3% in 2011 as a result of lower demand and fuel prices.
Meanwhile, international outbound business travel is expected to remain stronger than domestic travel, with the total number of U.S. initiated international business trips forecast to hit 6.8 million in 2011, a 3.2% increase from 2010, followed by 2.4% growth in 2012.
However, it will likely hit some road bumps in the upcoming year, particularly as economic trends in the euro zone continue to worsen and fears over a dip in China rise.
"We'd like to see these record corporate profits trickle down through the rest of the economy, but as the European economy teeters on the brink, corporations remain cautious," Mike McCormick, GBTA chief operating officer, said in a statement. "It looks like the pressure building in growing economies will cause slower but steady growth in 2012."
Calling 2011 the "comeback year" for corporate travel, a renewed investment in travel seen last year will likely fade a bit in 2012 because of persistent economic troubles, according to the GBTA. Its business travel index shows the industry growing at a "slow and steady pace," slated to hit pre-recession highs next quarter.
"No company will want to risk giving up the competitive advantage of in-person meetings, as each and every sale will become all the more important," McCormick said.