When Twitter Met Facebook -- Awkwardly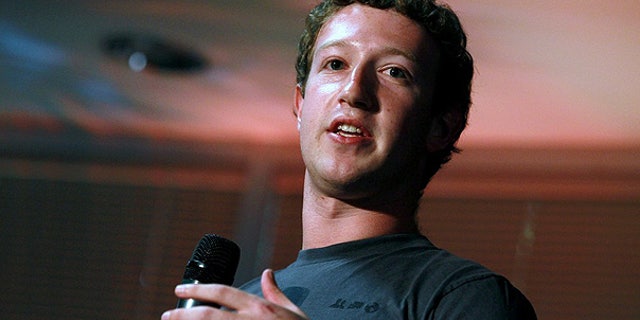 SAN FRANCISCO – Twitter co-founder Biz Stone publicly revealed the details of an awkward encounter with Facebook founder Mark Zuckerberg in an interview with National Public Radio (NPR) published Saturday.
Stone, 37, said the meeting was awkward due to Zuckerberg's apparent lack of a sense of humor.
In Friday's interview, a transcript of which appeared on NPR's website Saturday, Stone revealed to NPR's Peter Sagal that he and Twitter co-founder Evan Williams once met with Zuckerberg in the early days when the Facebook founder and CEO was potentially interested in buying Twitter.
Stone said that when he met Zuckerberg, "every joke I said landed like a dead fish on the ground."
"He just stared at you like a Vulcan?" Sagal asked.
"Yeah," Stone replied.
"He was like, 'oh, I understand this is what you humans call humor,'" Sagal joked.
"Right. It was kind of like that," Stone replied.
Stone also revealed that when Williams entered the meeting, he asked Zuckerberg, "Do you want me to close the door or leave it open?", to which Zuckerberg replied, "yes."
Later, Stone said, the three had lunch in Facebook's cafeteria. "We had to wait on this huge line for lunch," he recalled. "Evan was like 'aren't you the boss? Can't you like kind of cut the line a little bit here?' And he's like 'that's not how we do things here.'"
At the meeting, Zuckerberg declined to purchase Twitter for Williams' stated asking price of $500 million.
Twitter recently announced that its users now send 200 million tweets a day.