Website's Holocaust Memorial selfie-shaming message hits home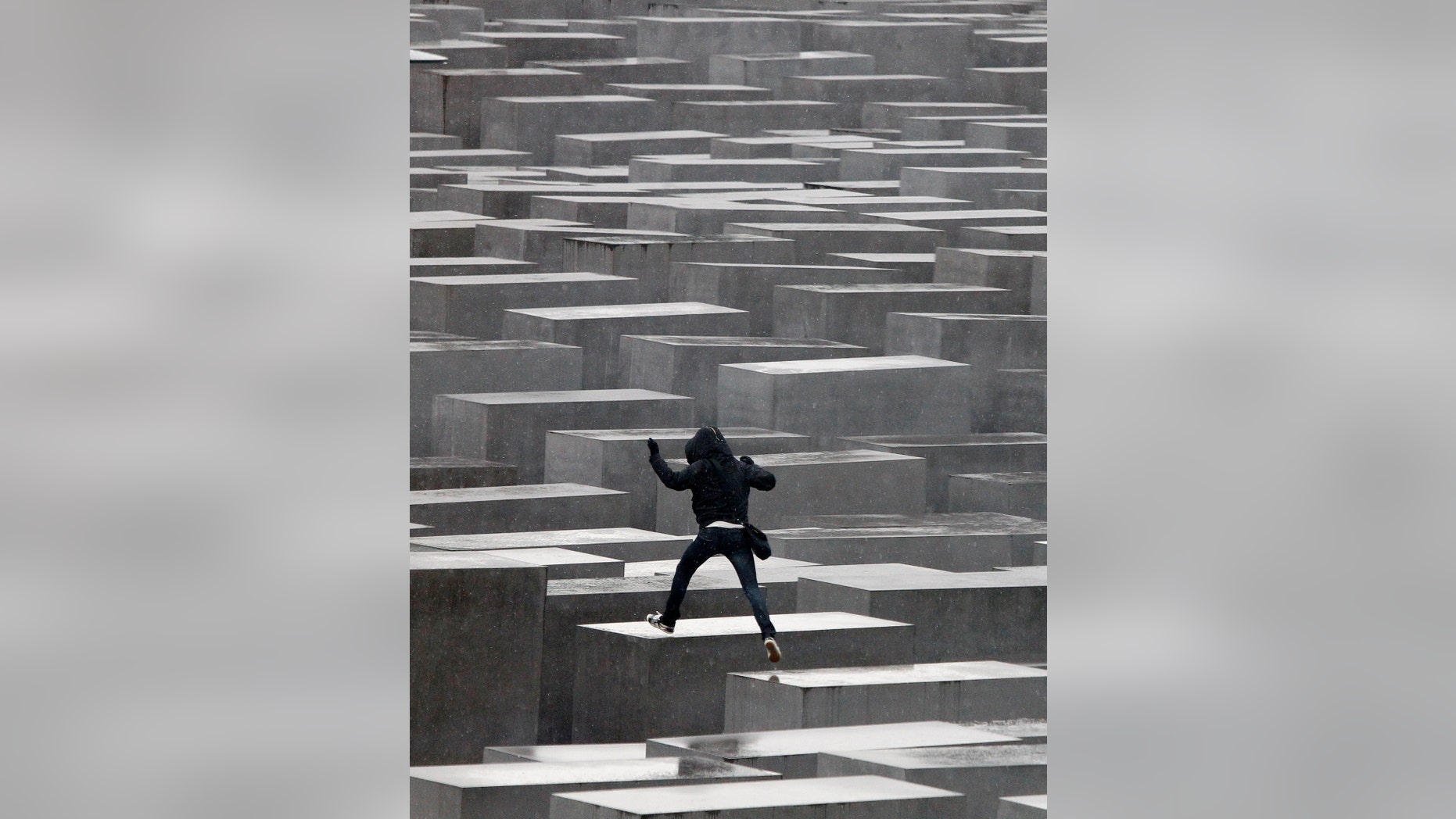 A website set up to shame people who took inappropriate photos and smiling selfies at Berlin's Holocaust Memorial has achieved its objective, according to the Israeli artist behind the 'Yolocaust' project.
Berlin-based satirist and author Shahak Shapira combined the people's photos with horrific concentration camp footage, using the Yolocaust site to shine a spotlight on selfie culture. The artist found the images on Facebook, Instagram, Tinder and Grindr and included their accompanying comments, hashtags and likes from social media.
Some 12 people were shown in the Holocaust Memorial shots featured on Yolocaust, with Shapira removing them from the website if they emailed him at undouche.me@yolocaust.de.
'YOLOCAUST' WEBSITE SHAMES HOLOCAUST MEMORIAL  SELFIE TAKERS
Launched on Jan. 18, the website was visited by more than 2.5 million people. Crucially, the project also reached the 12 people whose photos and selfies were featured, according to Shapira.
"Almost all of them understood the message, apologized and decided to remove their selfies from their personal Facebook and Instagram profiles," he wrote in a statement this week.
With Yolocaust's message hitting home, the project was closed on Thursday.
SEARCH FOR 5,000 NAZI SITES TURNS UP 8 TIMES AS MANY
One image that generated widespread media attention showed two young men jumping from the memorial's concrete blocks, or stelae - the social media caption included on the image was "Jumping on dead Jews @ Holocaust Memorial."
In his statement announcing the end of the project, Shapira posted an apology he received from one of the unnamed men.
Berlin's 4.7-acre Memorial to the Murdered Jews of Europe consists of 2,711 concrete blocks, or stelae, reflecting the scale of the Holocaust. The haunting memorial in the center of Berlin was designed by New York architect Peter Eisenman and inaugurated in 2005.
Friday is International Holocaust Remembrance Day.