Tweet gets driver barred from Uber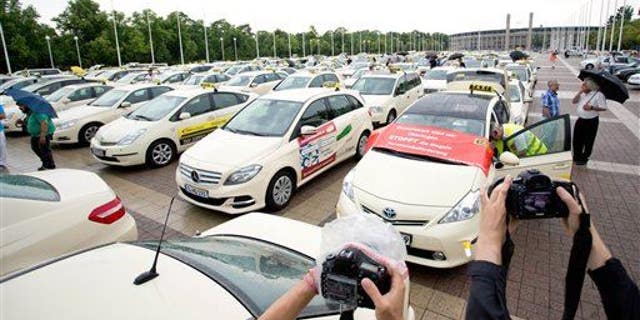 Be careful what you tweet. When Uber driver Christopher J. Ortiz wrote "Driving for Uber, not much safer than driving a taxi," in August, he wasn't expecting the statement to cause any problems with the San Francisco startup.
The journalist drove for Uber in May and June before bowing out to focus on his own startup, NewsCastic, but with the tourist-heavy International Balloon Fiesta coming to Albuquerque, the New Mexico man decided to get behind the wheel again.
But he found his account was no longer active, and yesterday he was sent an email from the company's operations manager explaining why: His account had been "permanently deactivated" due to "hateful statements regarding Uber" through social media—he had, in effect, been fired, reports Valleywag.
But on NewsCastic, which he describes as "a social platform/marketplace solution for local news," Ortiz writes that the comment wasn't even his—he'd tweeted someone else's opinion from a PandoDaily story.
That, Ortiz writes, is the "funny" part. "What's not funny is that Uber is monitoring drivers' social media accounts," he adds. "So, if a driver doesn't toe the line they'll be blackballed? Not cool, Uber, not cool at all." The story has gone viral and Uber appears to have noticed; Ortiz has updated his post saying he's suddenly been approved as a driver.
(Meanwhile, complaints are now surfacing from drivers for both Uber and Lyft of being underpaid and exploited.)
This article originally appeared on Newser: Uber Driver's Tweet Gets Him 'Fired'
More From Newser