Top patriotic BBQ gear for July 4
Make your BBQ the best in the neighborhood this year with gear made by patriots - for patriots.
This Independence Day, you can raise your BBQ game while showing your support for our military with your purchases.
We've curated some of the most outstanding veteran brands that will deliver maximum impact at BBQs all summer long.
From ammo cans transformed into six-pack coolers and bullet bottle openers through to bracelets made from bombs and tactical master griller aprons, you'll find things for everyone in the family and for every budget on our list.
Every single one of these 15 amazing products supports Americans who have bravely served in our nation's Armed Forces, their families – as well as many charitable initiatives.
SILVERBAC PELLET GRILL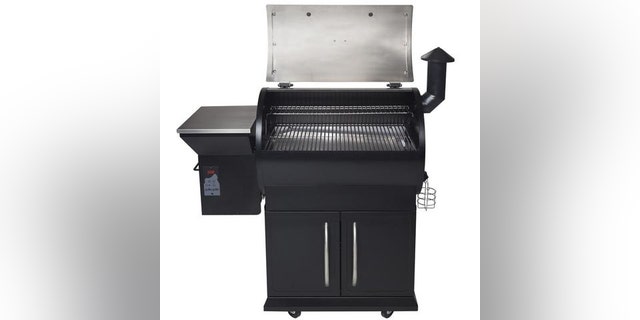 When two men on a fishing trip- one a USAF veteran – were enjoying a plate of ribs they decided to make a smoker-grill to surpass all others.
Grilla Grills Silverbac wood pellet grill has a large enough surface for eight whole chickens- and delivers a rich wood flavor. You can use it for a quick grill or an all-day smoke. The Silverbac has an autostart so you won't ever be fishing around for matches.
THIS ORANGE, SQUISHY BODY ARMOR MATERIAL COULD SAVE LIVES
It incorporates advanced automation that makes it easy for novice grillers. For master grillers this frees you up to enjoy the BBQ and spend more time with friends and family. There's a hopper that holds the wood pellets and you simply push a button, set the temperature, and their grill does the work automatically, adding more fuel to the fire whenever necessary.
This grill is also accessible from a wheelchair making it a great – and long overdue – excellent option for disabled veterans.
Regular price $749
TACTICAL BBQ APRON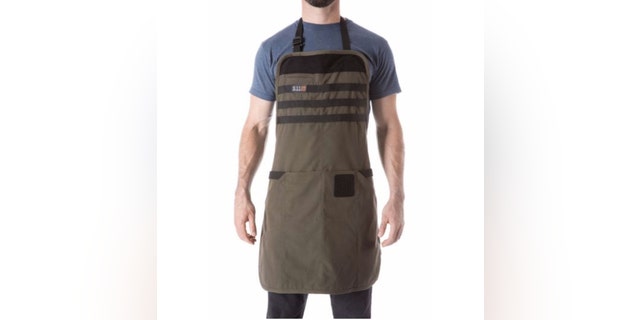 5.11 Tactical CEO Tom Davin served in the elite Marine Recon. While the company is known for serious gear for tactical professionals, you can also find fun items like their new "MASTER OF THE GRILL APRON." The cotton canvas, Teflon finished apron has tactical grilling features like a steel bottle opener attached with webbing and pockets with tool straps.
Priced at $49.99
BBQ DUDES – GRILLING ACCESSORIES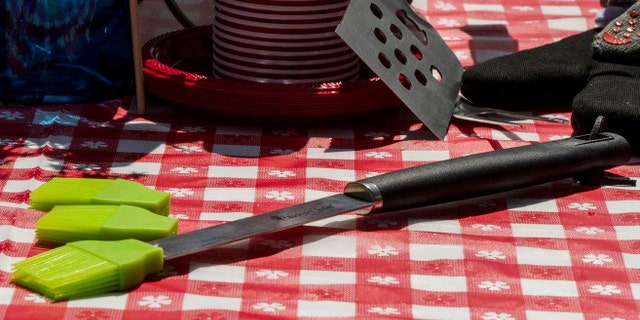 Veteran owned Backyard Dudes donates a portion of every sale to Wounded Warriors Project. Gear up with their BBQ Grilling Tools 4 piece Stainless Steel Professional Grade Heavy Duty Utensil that includes their spatula, tongs, fork and silicone brush.
Priced around $18.88
ORIGINAL BARBECUE SAUCE 12OZ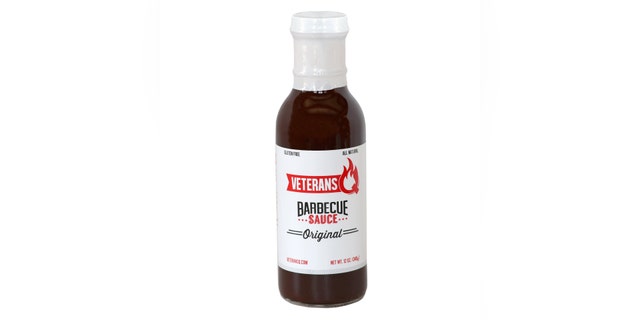 Give Veterans Q Original Barbecue Sauce a try this year. They have been picking up awards like 4th place at the National Barbecue News. It's a naturally sweet tomato based sauce with a slight kick perfect for great for grilling, smoking and a condiment. This sauce works with just about everything including beef, pork, poultry and vegetables.
Priced at $6.48
BOTTLE BREACHER COMBAT COOLER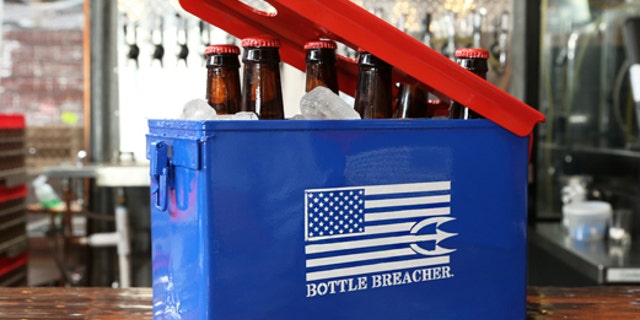 Instead of lugging cartridges around the world, this upgraded ammo can now tote your six pack and keep it nice and frosty.
Bottle Breacher has taken the iconic military ammo can and transformed it into a caddy and portable beer cooler. Now is the time to jump online and be one of the lucky few to get your hands on a limited edition Combat Cooler.
This is just the latest must-have man stuff from former Navy SEAL Eli Crane. He shot to fame earning investment on Shark Tank for his bottle breaching bottle openers made from polished once-fired military ammunition. Make sure to check those out as well. There's a wide range of patriotic options including breachers for Army, Navy, Marine Corps and Air Force.
Choose one and bring some patriotic attitude to this July 4th BBQ as you crack open everyone's bottles with the coolest opener in your neighborhood.
Ammo Cooler is $59.99 and Bottle Breachers from $8.99
PODCAST: BREACH ENEMY DOORS + BUSINESS SUCCESS – SPECIAL ACCESS TO THIS INSPIRING NAVY SEAL
BULLETS 2 BANDAGES SHOT GLASSES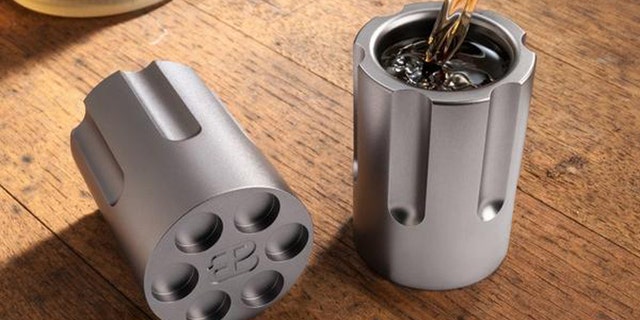 Every BBQ requires beverage containment. Head over to Bullets 2 Bandages for excellent craftsmanship and maximum patriotism. Made in America, their gunmetal grey finished, Six Shooter Shot Glass is one great option. Inspired by the Colt Revolver, it replicates the classic cylinder and you can load your favorite bourbon instead of bullets.
As Naval Explosive Ordnance Disposal officers, Erik Spalding and Cole Evans served the nation defusing dangerous and deadly enemy explosive devices, stopping them before they could harm U.S. forces. Their company Bullets 2 Bandages donates at least 15 percent of their profits back to veteran charities every year.
$38.99 a pair
'MERICA BOURBON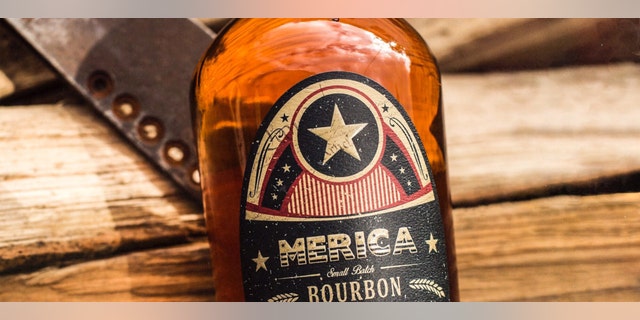 Why not grab a bottle and pour some patriotism this year? Former recon Marine, Derek Sisson has launched a new, smooth bourbon called 'Merica. A perfect match for our nation's Independence Day, it won silver in the Whiskies of the World Awards and is crushing it. Doesn't get more fitting than a beverage called 'Merica for Independence Day.
Available for $29.99
HEROES VODKA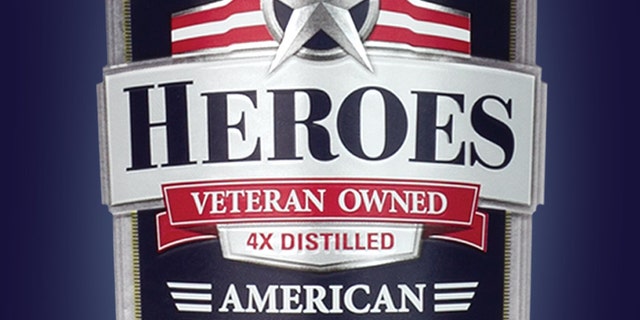 Heroes Vodka was founded by Travis McVey, a U.S. Marine Corps Veteran who served as a Presidential Honor Guard. Made in Kentucky entirely from American grain, Heroes Vodka has been scooping up gold and silver medals all over the world.
NEW FUTURISTIC ISRAELI 'DUNE-BUGGY' IS BRISTLING WITH WEAPONS, READY FOR COMBAT
Since founding about six years ago, Heroes Vodka has given more than $80,000 to programs for Veterans, active duty military, and their families.
AK-47 COMBAT FLIPFLOPS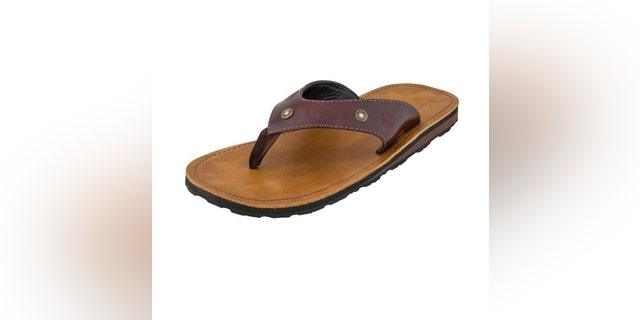 If you do not hook yourself up with a pair of Combat Flip Flops it would be a mistake. The craftsmanship is exceptional, they're ultra-comfortable and they look awesome. Not something you see in the movies, but in real life flip flops are very popular in the special operations world.
Who wouldn't want flip lops called "AK-47s." They have cast bullet casings, heat stamped poppies and combat boot rubber out soles.
Founded by two Rangers - Matthew Griffin and Donald Lee, this company has an amazing mission and has already made a significant difference in war zones.
By hooking yourself up with these flip flops, you are funding something this nation's daughters get automatically – an education. Your purchase helps fund school for girls in Afghanistan.
There are both men and women versions of flip flops available for $49.99.
PODCAST: MEET THE RANGER WHO SLAYED ON SHARK TANK + SAVES LIVES IN THE MOST SURPRISING WAYS
BBQ BLING – PEACEMAKER COIN WRAP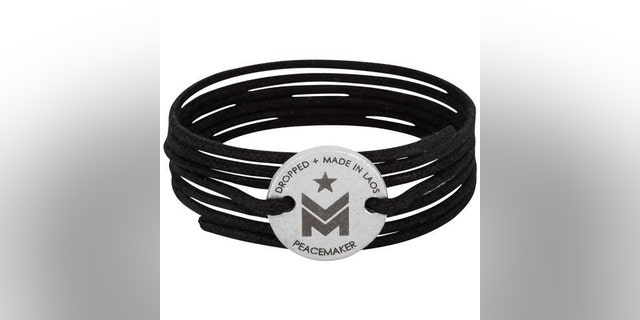 Combat Flip Flops also has a fantastic line of accessories. Make sure to check out the PeaceMaker Coin Wrap that was made from a bomb – an actual bomb.
There's no question a cool bracelet made from a bomb will trounce all other BBQ bling. Not only are you supporting our nation's veterans, purchasing this bracelet clears three square meters of bombs in a former war zone.
Available for $39.99
TEE SHIRT – GRUNT STYLE
Grunt Style was founded by Marine Corps veteran Daniel Alarik and quickly caught fire in the tactical world. They have fantastic options for year-round patriots that will also be a perfect fit for the 4th like their "AMERICA 1776."
Available for $25
"DADDY'S LITTLE WARRIOR" TEE – OSCAR MIKE CHILDREN'S TEE
Grunt Style shirts are always very soft and comfy. Why not hook the kids up with a great tee for this 4th?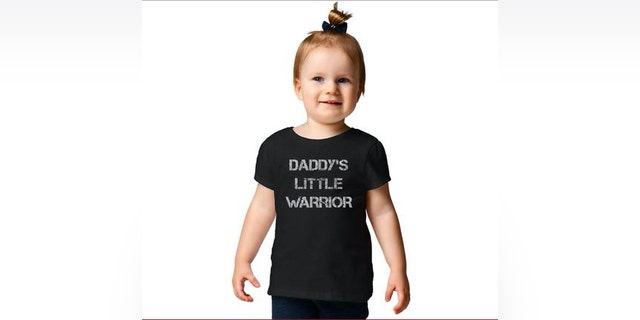 Options like "Daddy's Little Warrior" are bound to be a mega-hit at any BBQ.
Available for $17.95
REMEMBER EVERYONE DEPLOYED – WOMEN'S OSCAR MIKE TEE
OSCAR MIKE was founded by a disabled veteran and has a phenomenal mission. Proceeds from the Oscar Mike apparel provide support to injured Veterans with life-changing adaptive sports programs and more with the Oscar Mike Foundation.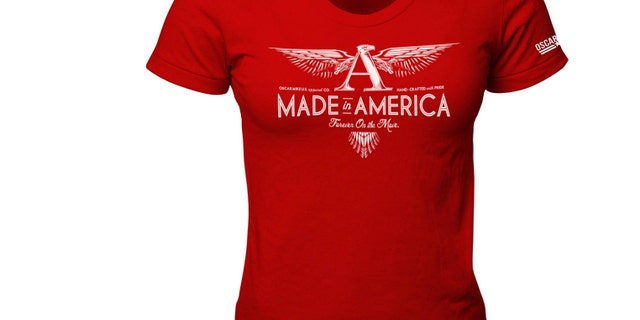 This amazing company has a great range of choices with flattering fits and great messages for women to wear.
Their R.E.D. tee-shirt "Remember Everyone Deployed" is perfect for the 4th and any other day. They also have many other cool designs like the "American Made" with a vintage-roadster worthy bald eagle design.
Every American patriot should make sure to head over to their website and proudly wear something OSCAR MIKE this summer.