To Spend Real Money on Fake Money, Go to Target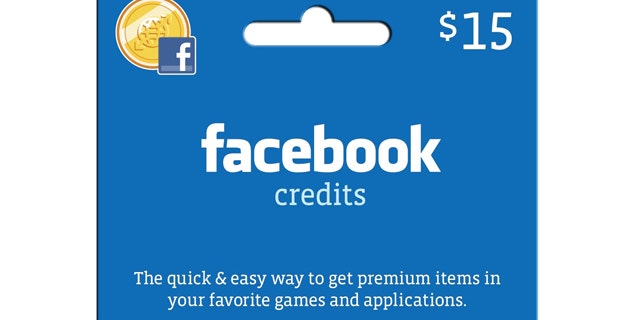 Target will soon sell gift cards for Facebook credits, letting consumers spend real money on fake money to buy gear in online apps and games such as Farmville.
Facebook Credits are a form of virtual currency for use at the social-networking site, most notably in the wildly popular games from developer Zygna. Using Credits, people can buy new seeds and tools in Farmville or restock their weapons closet in Mafia Wars.
The new gift cards will be available at Target stores nationwide and on Target.com beginning Sept. 5, in increments of $15, $25 and $50. The cards were already available at Best Buy, Target, and GameStop; the $15 Facebook Credits gift card was created exclusively for Target.
"At Target we strive to delight our guests with exciting, new products every day, so we're thrilled to be the first retailer to sell Facebook Credits gift cards," said Mark Schindele, senior vice president of merchandising for Target. "With social gaming becoming increasingly popular, Facebook Credits gift cards provide an easy and convenient option for Target guests to purchase virtual goods."
Virtual credit is a surprisingly big deal; in April a 12-year-old boy racked up $1,400 in Farmville purchases using his mother's credit card.
And this isn't the first deal that will see virtual Facebook currency in the real world, reports GigaOm. Last month, the social network signed an agreement with MOL Global -- the giant Malaysian company that acquired Friendster -- letting Facebook users buy MOLPoints through the chain's network of more than 500,000 outlets, including cybercafes, convenience stores and banks.
Google is getting in virtual currency too, buying a company called Jambool last month, whose main business is a virtual currency platform for games called Social Gold.