Stunning photo captures moment butterfly lands on owl's head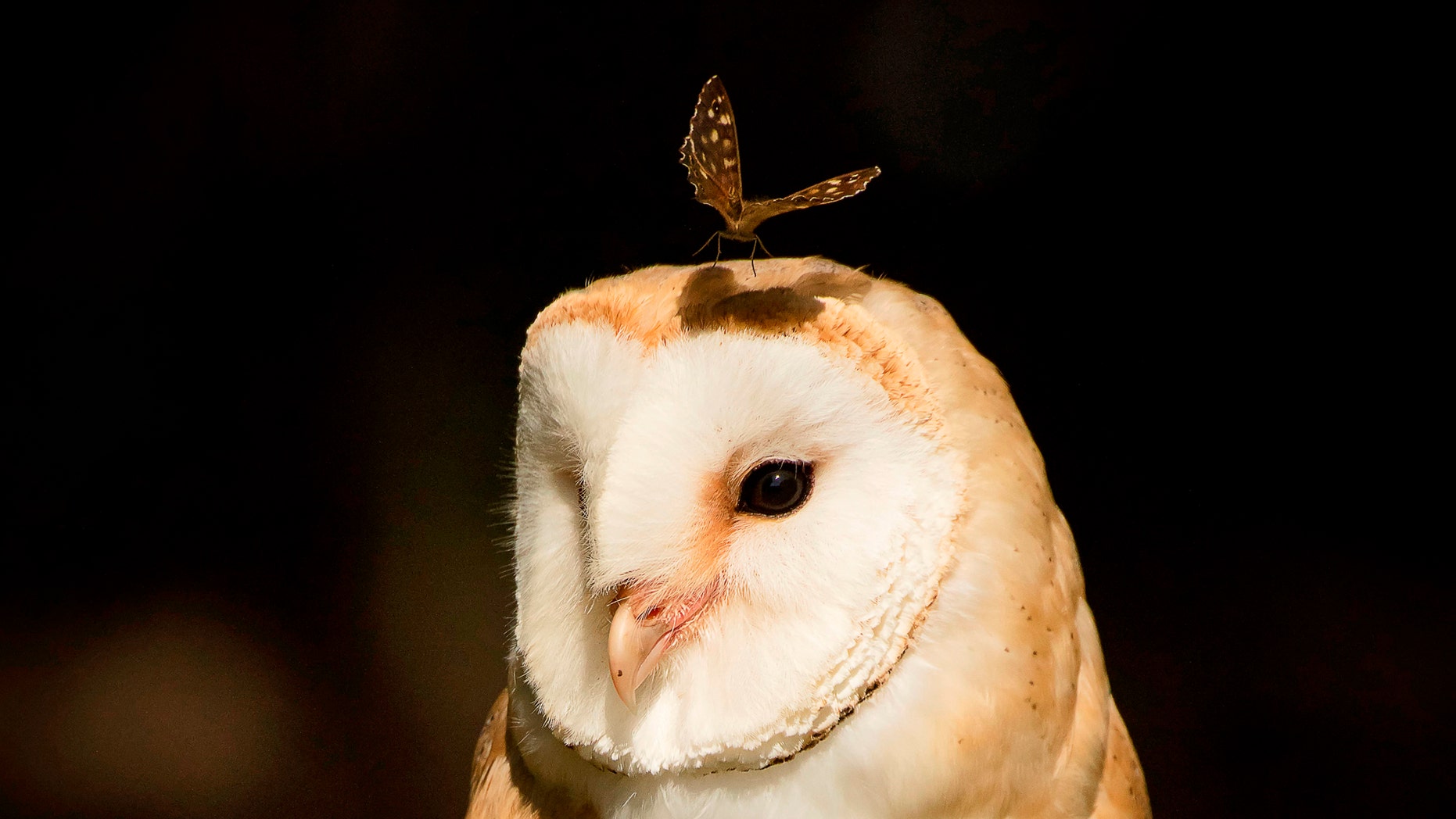 In an incredible shot, a photographer has captured the moment when a butterfly landed on a barn owl's head.
Rob Bates, a 34-year-old tattoo artist, was taking part in a bird of prey photography workshop in Bridlington, Northern England, when he noticed the insect flying near the owl's head.
RED-BELLIED BLACK SNAKE HITCHES A RIDE WITH DRIVER, PICTURES GO VIRAL
"It was a beautiful butterfly so I re-positioned myself and waited for the perfect shot," he said, according to an SWNS report. "This butterfly looked as though it was almost attracted to the owl as it wouldn't leave it alone, flying around its head, while the owl wasn't bothered at all."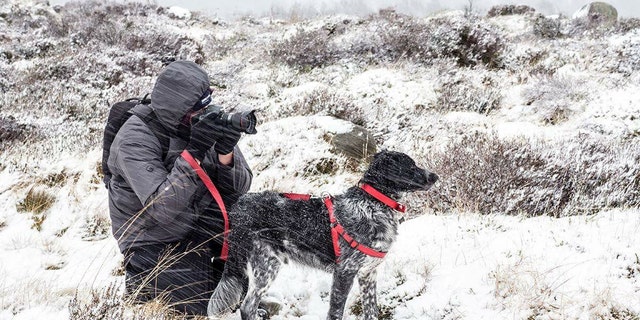 "Then just about when I thought it was going to leave, the sun shone through and as it went to land on the owls head I took the shot, giving me shot of the day," he added. "Goes to show persistence pays off."
PYTHON ATTACKS MAN'S RUNNING SHOES, VIDEO GOES VIRAL
Bates was about 20 feet away from the owl when he took the stunning shot.