Storyful, analytics firm taking aim at fake news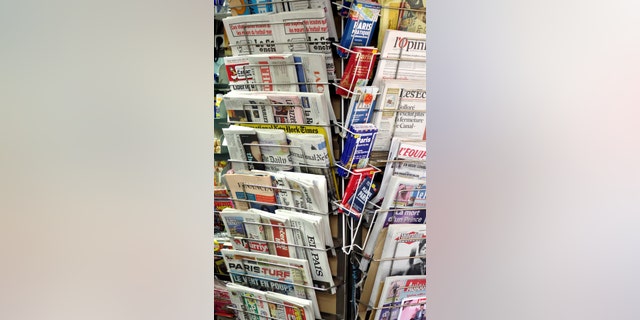 Storyful and Moat announced Tuesday the launch of a new initiative aimed at combatting the spread of fake and extremist content
The Open Brand Safety (OBS) database will track web domains and video URLs identified as purveyors of intentional misinformation with the aim of protecting brand content.
Video content specialist Storyful is a division of News Corp.
FACEBOOK ROLLS OUT FEATURES TO CURB FAKE NEWS
As part of the initiative, the journalism department of the City University of New York (CUNY) is establishing an internal journalism team dedicated to identifying web domains that knowingly present fiction as news. The group will work with numerous outside partners in the academic and nonprofit worlds with expertise in independent fact-checking and studying extremism online.
The project will evolve to flag signals of both vice and virtue for marketers and advertisers. Tracking the proliferation of misinformation and extremist propaganda will be the first of several steps toward building a broader system to help brands, agencies, and digital platforms make smart decisions about where to place their advertising.
In recent months, companies such as Verizon and AT&T have decided to pull ads, for instance, from YouTube over extremist content in the video platform owned by Google. Alphabet Executive Chairman Eric Schmidt told the FOX Business Network's Maria Bartiromo: "What we do is, we match ads and the content, but because we source the ads from everywhere, every once in a while somebody gets underneath the algorithm and they put in something that doesn't match. We've had to tighten our policies and actually increase our manual review time and so I think we're going to be okay."
FOR THE LATEST TECH FEATURES FOLLOW FOX NEWS TECH ON FACEBOOK
In a blog post about the partnership, CUNY journalism professor Jeff Jarvis said, "I count this as a very big deal. Google and Facebook — like news media before them — contend that they are mirrors to the world. Their mirrors might well be straight and true but they must acknowledge that the world is cracked and warped to try to manipulate them."