SOFIC: Where the military buys its cool gear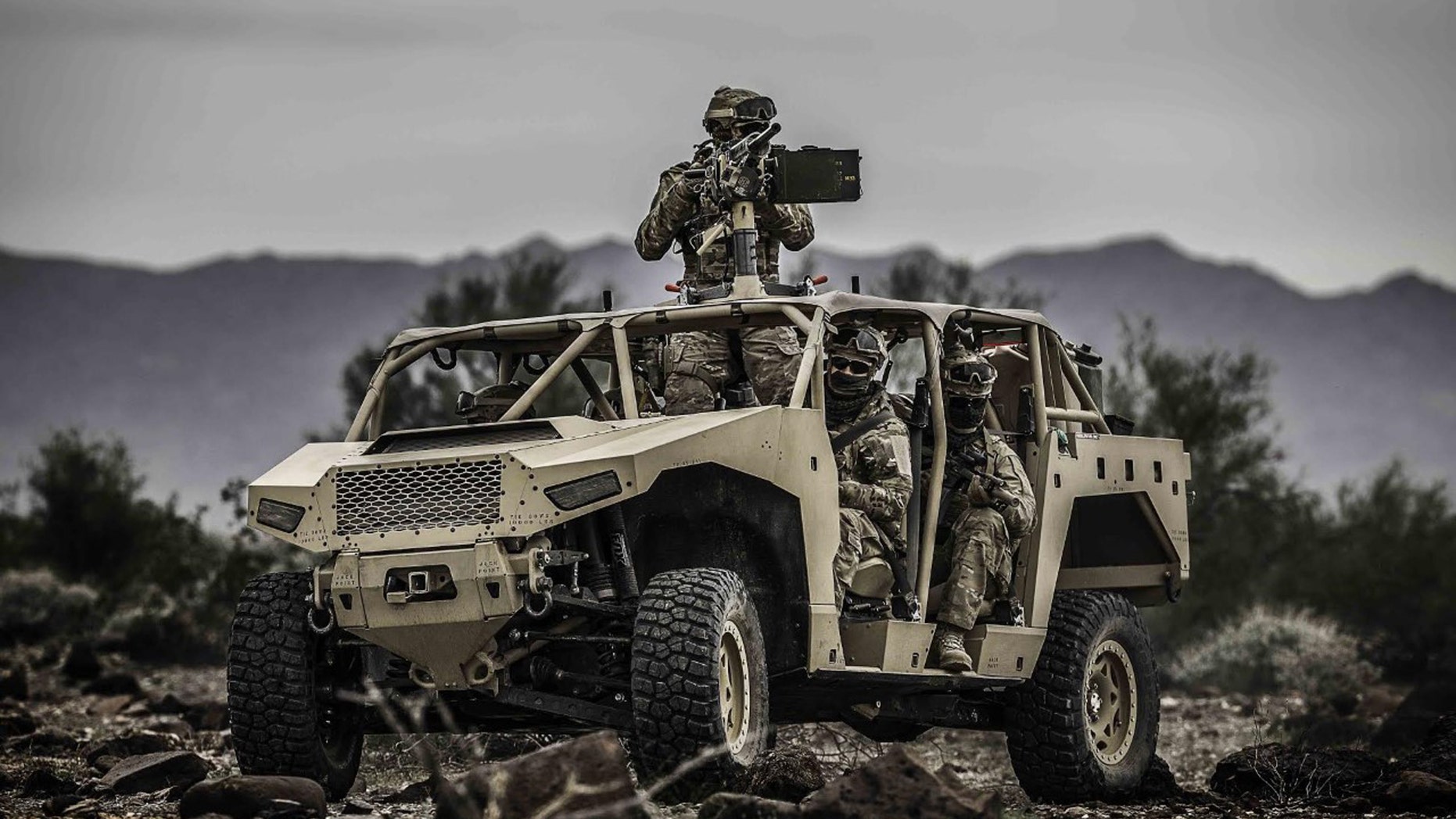 Iron Man-like exoskeletons. Helicopters. ATVs. Drones and body armor. These are just a few of the cutting-edge innovations showcased this week for the most elite military forces in the world.
The annual four-day Special Operations Forces Industry Conference (SOFIC) kicked off earlier this week, packed with options to give fighting forces technological advantages they can use against their enemies.
Defense officials from the U.S. and its allies will be exploring the conference, scouring for the best advanced technology. Groups like the Army Delta Force, Green Berets and Rangers as well as Navy SEALs, Marine Raiders and Air Force PJs all will use some of this technology.
An annual collaboration between the U.S. Special Operations Command (SOCOM) and the National Defense Industry Association, SOFIC is expected to have more than 400 companies from all around the world.
Held at the Tampa Convention Center, there are nearly 1,000 booths bursting with defense innovation to be explored. Titans like Lockheed Martin, Northrop Grumman, Polaris and several others are out in full force vying to provide solutions for special operations.
This year, the Innovation Showcase is giving 30 entrepreneurs and start-up companies an opportunity to introduce their innovations to SOFIC customers.
What's new this year
There will be a few new elements this year, including the recently held hackathon, organized by SOFWERX.
SOFWERX is a place where SOCOM can bring tough challenges special operations teams are facing, with companies gauging how to best aid them. It is a fantastic way for SOCOM to benefit from fresh, new ideas and perspectives and do business with new companies.
The hackathon had teams compete in realistic challenges pertaining to factors like location, exoskeleton armor and social media analysis.
The top prize was $5,000 and the winners will be announced during the conference.
What can you window-shop at SOFIC?
More than 11,000 people are expected to participate in the conference, including law enforcement, federal and local government representatives as well as officials from SOCOM.
The SOFIC exhibit floor is heaving with incredible and futuristic technology -- products for all different types of terrains and purposes.
Ground vehicles include armored vehicles, motorcycles, military-grade ATVs and cars that look like regular vehicles but are actually discreetly heavily armored and more.
The gun industry is also out in full force with a full array of rifles, pistols, carbines, optics, ammo night-vision and more to choose from.
Beretta, Glock and Remington are just some of the many munitions makers showcasing their solutions alongside powerhouses like Nightforce, Leupold and Surefire.
In addition, there is also state of the art body armor, apparel, helmets and boots.
Robotics are again featured heavily this year, including smart robots to defuse bombs and micro flying surveillance drones peppered throughout the floor.
Chemical, biological and radiological threats have been in headlines recently and companies have brought many solutions to tackle these challenges from detection devices through to protective clothing.
Solutions for water are also well represented this year. There are submersibles, fast boats like the legendary Zodiacs, underwater drones that can conduct missions on their own – just to name a few.
Schedule of events 
In addition to the exhibition, there are many high-level briefings about issues like operations, requirements, and the latest technology projects throughout SOFIC.
Some of the big highlights of the week are the appearances of USSOCOM Commander Gen. Raymond Thomas III, USA and SOCOM Acquisition Executive James Geurts, who provided highly motivating keynotes.
SOCOM Directors from J2 through J8 will also be delivering briefings on Wednesday. They will be covering a wide range of events, including Intelligence, Operations and Logistics. It is a great opportunity for companies to benefit from their insight.
In the context of SOF missions, they will share their thoughts on acquisition, requirements, operations, tech, and sustainment issues that could be opportunities for companies to provide solutions. Briefings like these give companies greater clarity on what the SOCOM commanders are on the hunt for.
Charity is Big
Supporting veterans, wounded operators, families who have lost someone and military heritage is always a key undercurrent to SOFIC. Alongside all this advanced weaponry, vehicles and tech, there is even a charity row representing very worthy causes like: Task Force Dagger Foundation, The OSS Society, Inc. Navy Seal Foundation Red Circle Foundation and Army Ranger Lead the Way Fund.
Networking and doing business carries on into the night. The evenings are filled with opportunities to party for a cause with fundraisers for worthy causes related to Special Operations. On Wednesday evening, there will be the first Operation SOFtalk held at the Ritz Ybor.