Russian iTunes Store shows porn images by mistake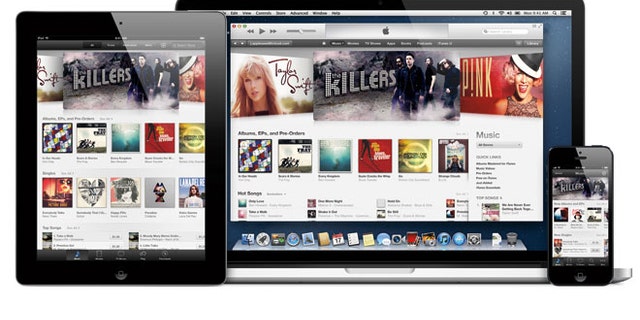 NEWYou can now listen to Fox News articles!
Surprised consumers using Russian iTunes have been bombarded with images of porn when searching for films to rent.
Apple launched iTunes in Russia last Tuesday and movies that don't yet have an image assigned to them have been linking to a directory for porn and escort websites.
According to one IT expert, it is thought that they should have been linked to a placeholder -- but all URLs using the extension .xxx contain explicit content.
Graham Cluley from IT security firm Sophos called it "a serious blunder by Apple."
"The last thing you want to happen if you're downloading Kung Fu Panda for your kids is find out that you're looking at hardcore porn instead," Cluley told BBC News.
But although users were seeing pornographic images, they were not buying or renting adult films.
Mikko Hypponen, chief research officer for security firm F-Secure, said: "If someone actually clicks on such a movie and buys it, they won't get a porn movie — they will get what was supposed to be there, a real film, but the image was just wrong.
"It's accidental. As I understand the situation, as they were adding content, they were a bit rushed and didn't have images for every single movie cover.
"So for those images that they didn't have yet, they had to enter a web address -- a URL -- of where the image was supposed to come from, but there was no URL to put in yet -- so they just put xxx.xxx thinking that they will put in a real address later."
Web addresses ending in .xxx went on sale in 2011 despite bids to stop the creation of an Internet "red-light zone."