Report: RIM Cuts 5,000 Jobs, Delays BlackBerry 10 Until 2013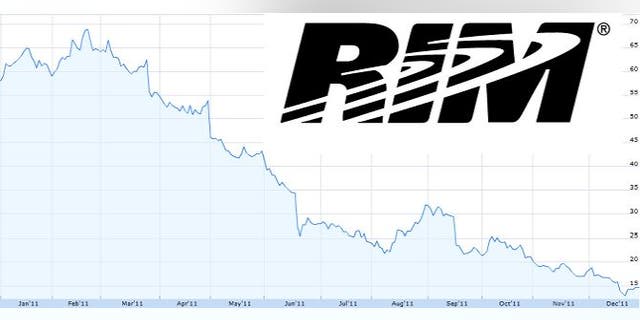 News coming out of RIM hasn't been good for quite some time, and it only seems to be getting worse. According to Business Insider, the BlackBerry maker announced today that it will slash 5,000 jobs as part of its larger restructuring efforts. The news of layoffs follows reports that its stock price fell well below projected estimates, loosing $.37 per share. Analysts initially projected that shares would fall by just $0.07 per share.
Adding insult to injury, RIM also announced that its highly anticipated BlackBerry 10 operating system will be delayed until some time in 2013. BB10 is seen by many to be RIM's last true ace in the hole, but has yet to be seen in public beyond a brief on-stage demonstration at the company's BlackBerry World conference in May.
Overall RIM reportedly moved some 7.8 million BlackBerry devices, falling well short of the 8.74 million devices analysts expected the company was expected to ship. Surprisingly, RIM managed to beat expectations with its PlayBook tablet sales, shipping 260,000 units.
RIM CEO Thorsten Heins stated that he was unsatisfied with the company's sales figures and was working with all areas of the company to try to right the situation. Although at this point, RIM may be beyond saving.
via: Business Insider