Paul Allen, co-founder of Microsoft, dead at 65, family says
Paul Allen, the co-founder of Microsoft, died on Monday from complications of non-Hodgkin's lymphoma, his family said in a statement.
Allen, a "noted technologist, philanthropist, community builder, conservationist, musician and supporter of the arts," passed away in Seattle, Washington, his family said through Allen's company, Vulcan Inc. He was 65.
Allen's sister, Jody, said her brother "was a remarkable individual on every level," and while most knew him for his work, "he was a much loved brother and uncle, and an exceptional friend."
Allen revealed on Oct. 1 that his cancer — which he previously had in 2009 — had returned. He said in a statement at the time that he had started treatment and that he "plan[ned] on fighting this aggressively."
"A lot has happened in medicine since I overcame this disease in 2009," Allen said. "My doctors are optimistic that I will see good results from the latest therapies, as am I."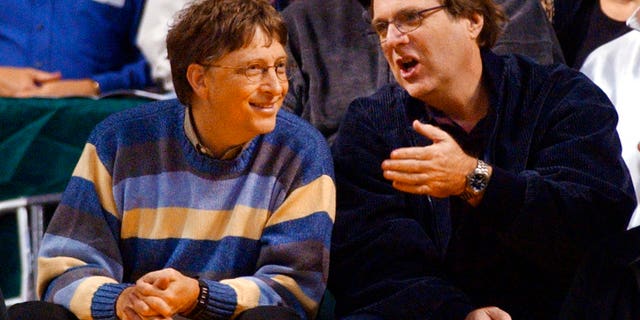 In addition to his work in technology and philanthropy, Allen was an avid sports fan. A native of Seattle, he was chairman of the Seattle Seahawks until his death. He purchased the NFL team in 1996. Allen also owned the NBA's Portland Trail Blazers.
NFL Commissioner Roger Goodell said in a statement that Allen "was the driving force behind keeping the NFL in the Pacific Northwest," and that his "passion for the game, combined with his quiet determination, led to a model organization on and off the field."
"Paul Allen was the ultimate trail blazer - in business, philanthropy and in sports," NBA Commissioner Adam Silver said following news of Allen's death. He said that Allen was "a valued voice who challenged assumptions and conventional wisdom and one we will deeply miss as we start a new season without him."
Along with Bill Gates, Allen co-founded Microsoft Corp. in 1975. Microsoft's big break came in 1980, when IBM Corp. decided to move into personal computers. IBM asked Microsoft to provide the operating system.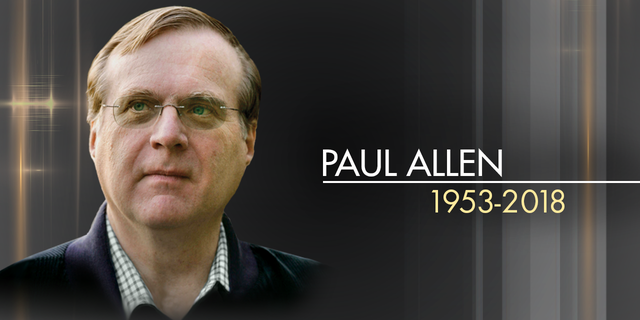 The move pushed Microsoft onto the throne of technology and Allen and Gates became billionaires, both later dedicating themselves to philanthropy.
Allen, according to the Forbes 2018 list of billionaires, was the 44th richest person in the world, with his net worth listed at $20.3 billion. He donated more than $2.5 billion of his net worth throughout his lifetime to a wide range of interests, including ocean health, homelessness and advancing scientific research.
The Associated Press contributed to this report.