Nice terror attack prompts Facebook to activate Safety Check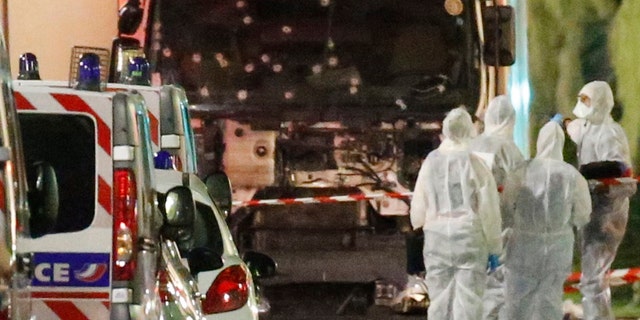 Facebook activated its Safety Check service that lets users notify friends and family that they are safe after Thursday's terror attack in Nice, France that killed 84 people.
The terrorist plowed into a large crowd on the city's seafront with a truck that was laden with explosives and weapons. The crowd was gathered to watch a Bastille Day fireworks display.
Facebook also activated its Safety Check last week after the coordinated sniper attack in Dallas that killed five police officers.
Last month Facebook activated its Safety Check service for the first time in the U.S. after a gunman killed 49 people and wounded 53 more in a packed Orlando gay nightclub.
Designed for times of disaster or crisis, Safety Check lets users in a specific area tell friends and family that they are safe. Users can also check on others in the affected area and mark friends as safe.
The social network activated its Safety Check feature following the Brussels terror attacks and the bombing in Ankara, Turkey earlier this year, as well as the attacks that rocked Paris last year.
Earlier this year Facebook apologized for a glitch in its Safety Check service that sent out misdirected notifications after the Easter Sunday bombing that killed 70 people in Lahore, Pakistan.
The Nice terror attack featured prominently on social media Friday with #Niceattack a top trending global term on Twitter. Nice was also trending on Google and news coverage of the attack featured in Facebook's trending topics section.
Follow James Rogers on Twitter @jamesjrogers