Looking for inspiration for a great last minute gift for that special mother in your life? No matter who you're shopping for, we've got you covered.
We've taken tried and true classic popular Mother's Day gifts and given them an update with a tactical spin.
Here are 10 ideas for women who love the outdoors, hunting and shooting
Hell's Belles Heading Outdoors
If the mom in your life loves the outdoors, Browning's Hell's Belles Ultra-Lite Jacket will quickly become her favorite go-to she can use year round.
The jacket can be used on warm days and long days when she's covering a lot of ground. It is lightweight, wind and rain resistant and ultra breathable.
If your mother is a bow hunter, then this is an extra perfect choice because the Hells Bells Jacket features "ADDvanced Scent Control" that will help her get up close to game undetected.
There is also a matching pair of pants with all the same features, including the advanced fabric that reduces the human scent while still being very breathable. The pants are contoured to fit women specifically and designed with smart things like a convenient zip to the knees.
Both come in pink camo contrast. The jacket retails for $200 and the pants for $185.
HOW INSECT CYBORGS COULD BATTLE TERRORISM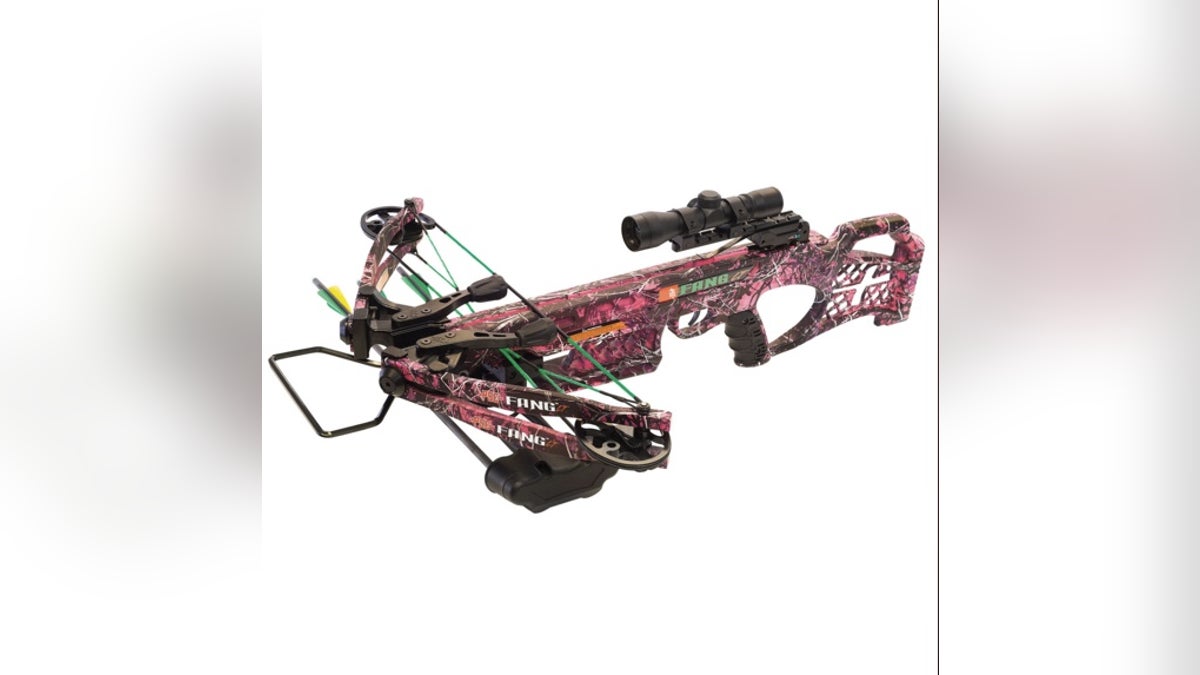 2 Country Girl Crossbows
Got a country girl Mother game to get behind a crossbow?
TenPoint Lady Shadow Crossbow For Women comes in "Muddy Girl Camo."
The bow weighs 6.4 pounds, has a draw weight of 180 pounds and shoots S328 FPS w/Xx75 Magnum arrows. At around $1,000, it falls within the midrange of crossbow price points.
The PSE Fang LT Crossbow Package (comes in camo and pink) is newly introduced so mom can be one of the very first to use it.
It is great for the woods, easy and fun for her to use and has built-in string stops kill vibration and noise.
This is another great option that's got a lighter draw weight at 125-150 pounds, lighter weight at 5.8 pounds and is lighter on the wallet at $299.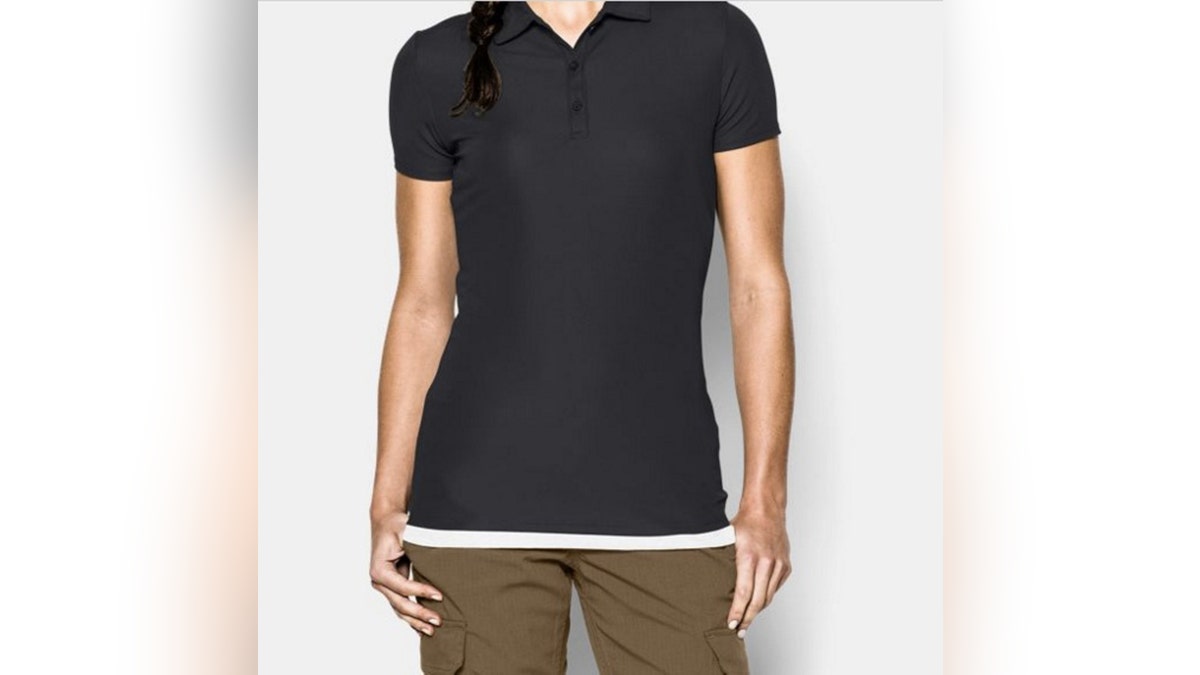 A Mom Mission Ready Polo
Under Armor has a line specifically designed for women who work as tactical professionals, including the Tactical Breech Polo.
It features material that has been field-tested to withstand the toughest treatment and keep her cool during her adventures.
Designed to be fitted, she can wear it to the range to get some shooting practice in and then straight to lunch with the girls.
The polo is on sale for $28.49 at various retailers.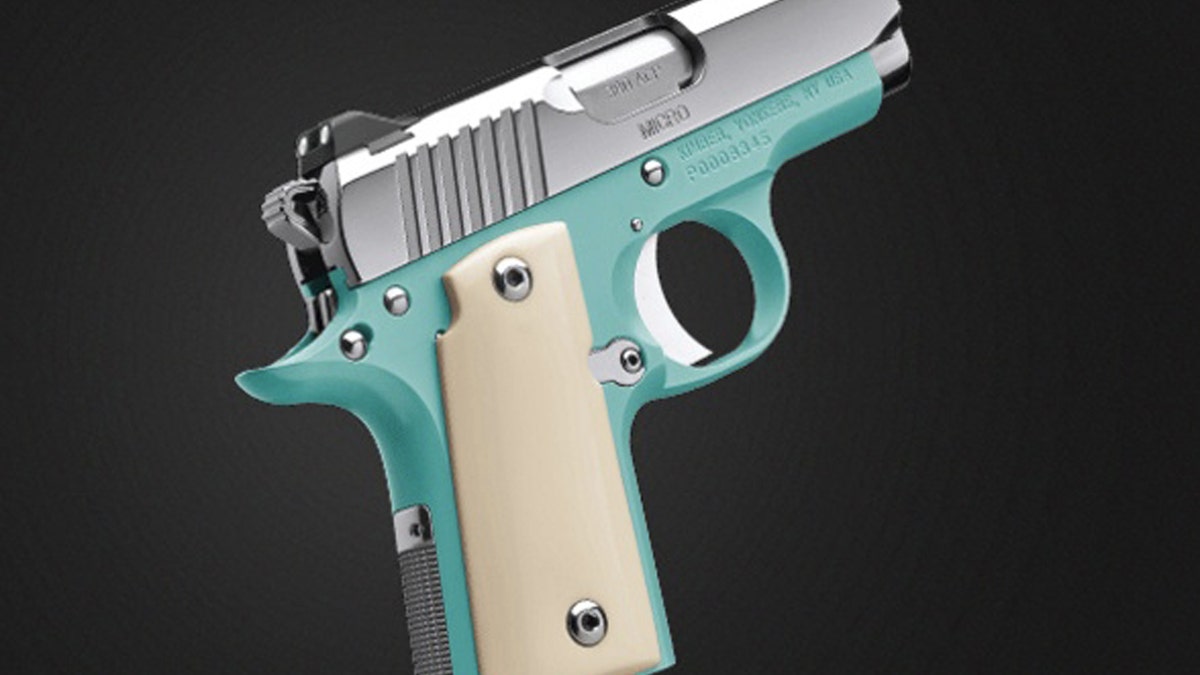 A Touch of Hollywood Glamor
If mom wants a pistol this year, then look no further.
Kimber's Micro 9 line has a lot of great options so it will be easy to find a look that perfectly suits her. Check out the Bel Air with a classic Hollywood hint of glamor that's newly introduced this year.
These pistols are ideal for women-sized hands and they are ultra lightweight, so it packs a whole lot of power into a micro package.
It's a fantastic choice for concealed carry while still giving her maximum performance, craftsmanship and reliability. The Micro 9 won the NRA Golden Bullseye Award 2017 Shooting Illustrated Pistol of the Year Award and is likely to be a great gift.
Kimber's Micro 9 retails for about $800.
Design a Pistol for Her
The new Taurus Spectrum is ultra futuristic looking and utterly customizable. You can choose from a wide spectrum of colors to personalize the pistol for your mother.
Beginner-friendly, it is very lightweight and easy to use with a special trigger system can't be cocked, "non-energized," so she needs to very deliberately press on the wide, flat trigger.
The Spectrum retails for about $300.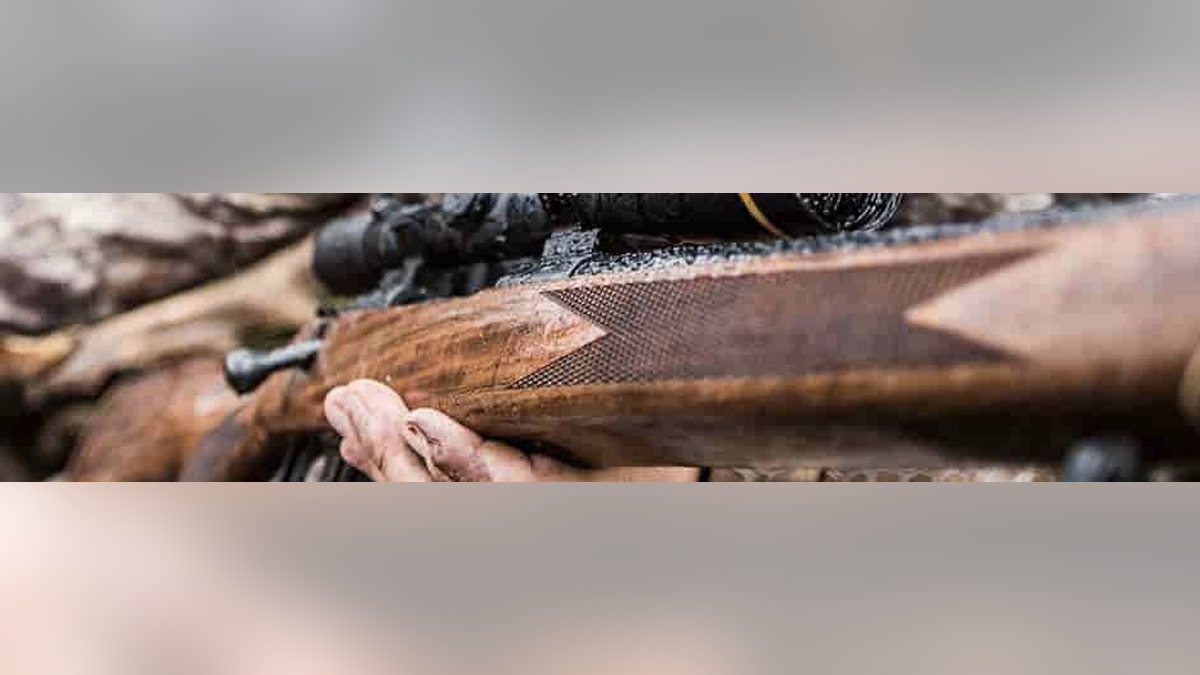 A New American Classic and Family Heirloom
A resounding standout fan favorite, Weatherby's Camilla rifle is back on the gift guide list for Mother's Day. There's no question it is the best on the market for the hunting woman.
It is a beautiful rifle with features satin finish, Turkish A-grade walnut with rosewood forend and grip caps well as a Fleur de lis checkering pattern and cold-hammer-forged 20-inch barrel.
But it doesn't just look gorgeous -- it has substance too. This is a rifle for women, designed by women. Weatherby achieved a truly exceptional standard and has set the bar.
The Camilla is the sort of gift that will become an heirloom and passed on to the next generation of women in your family.
It is available for $849.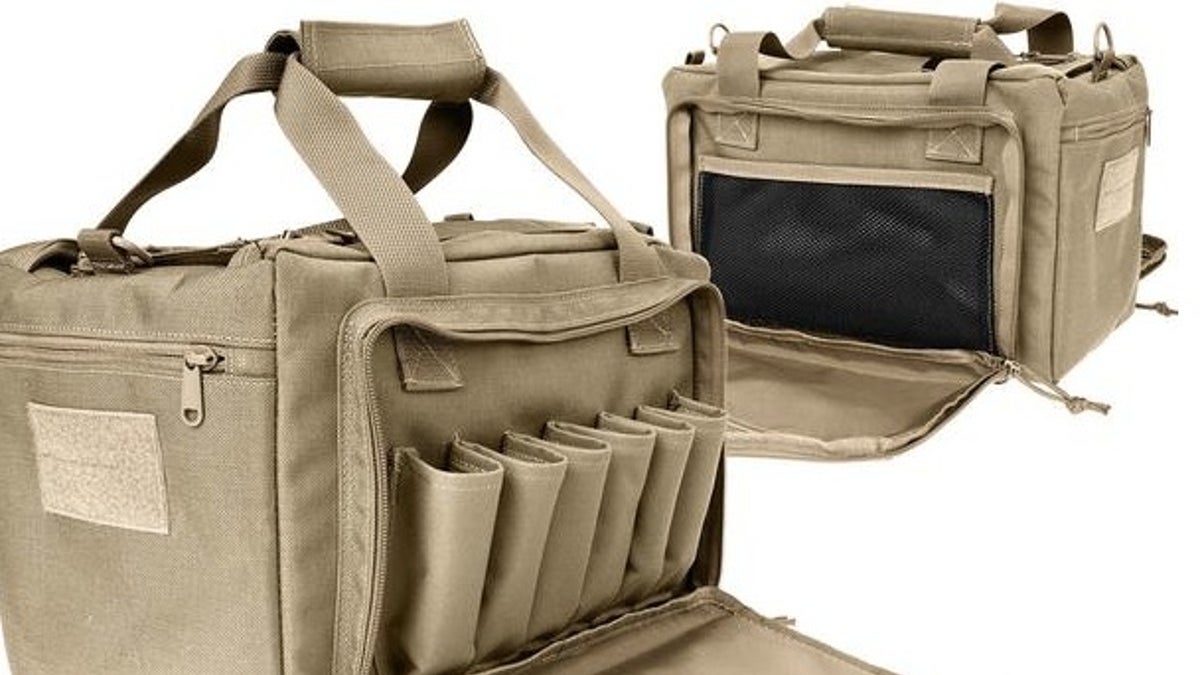 NRA EVENT: INSIDE THE ACRES AND ACRES OF GUNS ON DISPLAY
Maxpedition Range Bag
Hangbags are always a popular Mother's Day gift but they're difficult to get right. This year, consider the Maxpedition range bag -- a designer label for bags in the tactical world.
The company began by providing innovative solutions and designs for US military and SWAT clients who needed durable kit to survive the most extreme of situations. Top tactical professionals rely on their stuff on a daily basis.
The Compact Range Bag is discreet and mom can carry multiple firearms and accessories in it. She can fit plenty of ammo in there too and she'll love that there's a super smart removable ammo tote. It is compatible with most handguns.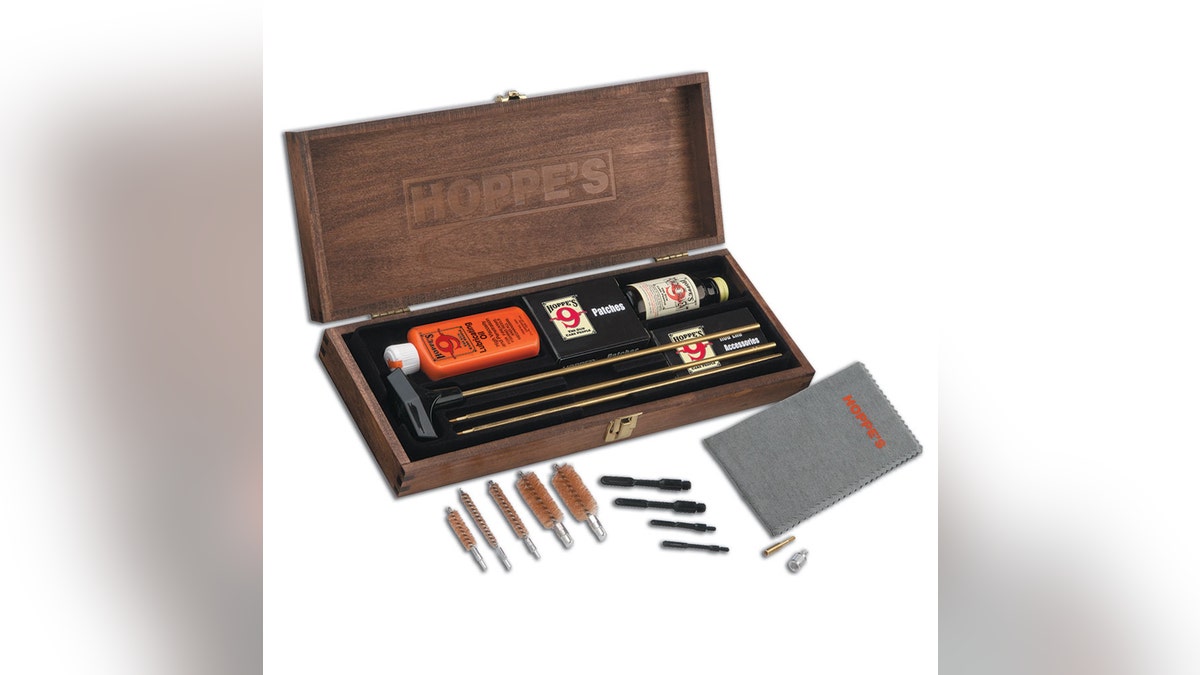 It retails for $169.99.
Hoppe's Deluxe Gun Cleaning Kit
If you want to buy mom a gift she'll use year round, a Hoppe's Deluxe Gun Cleaning Kit may be the gift for you.
Keeping a gun clean is important for safety so this is a gift that also helps keep your mother safe. As an added bonus, you may not need wrapping paper as it comes in a lovely box with a rich dark stain finish.
The kit includes Hoppe's No. 9 Solvent, lubricating oil, patches, 3-piece brass cleaning rod, four slotted tips and silicone cleaning cloth.
She will also find a rifle/shotgun adapter and handgun adapter as well as five phosphor bronze brushes that fit 22 and 30 caliber rifles, 38 caliber handguns and 20 and 12 gauge shotguns. It even includes the official Hoppe's Guide to Gun Care book.
The kit is available for $39.99.