Jesse Jackson praises Apple's diversity strategy at shareholder meeting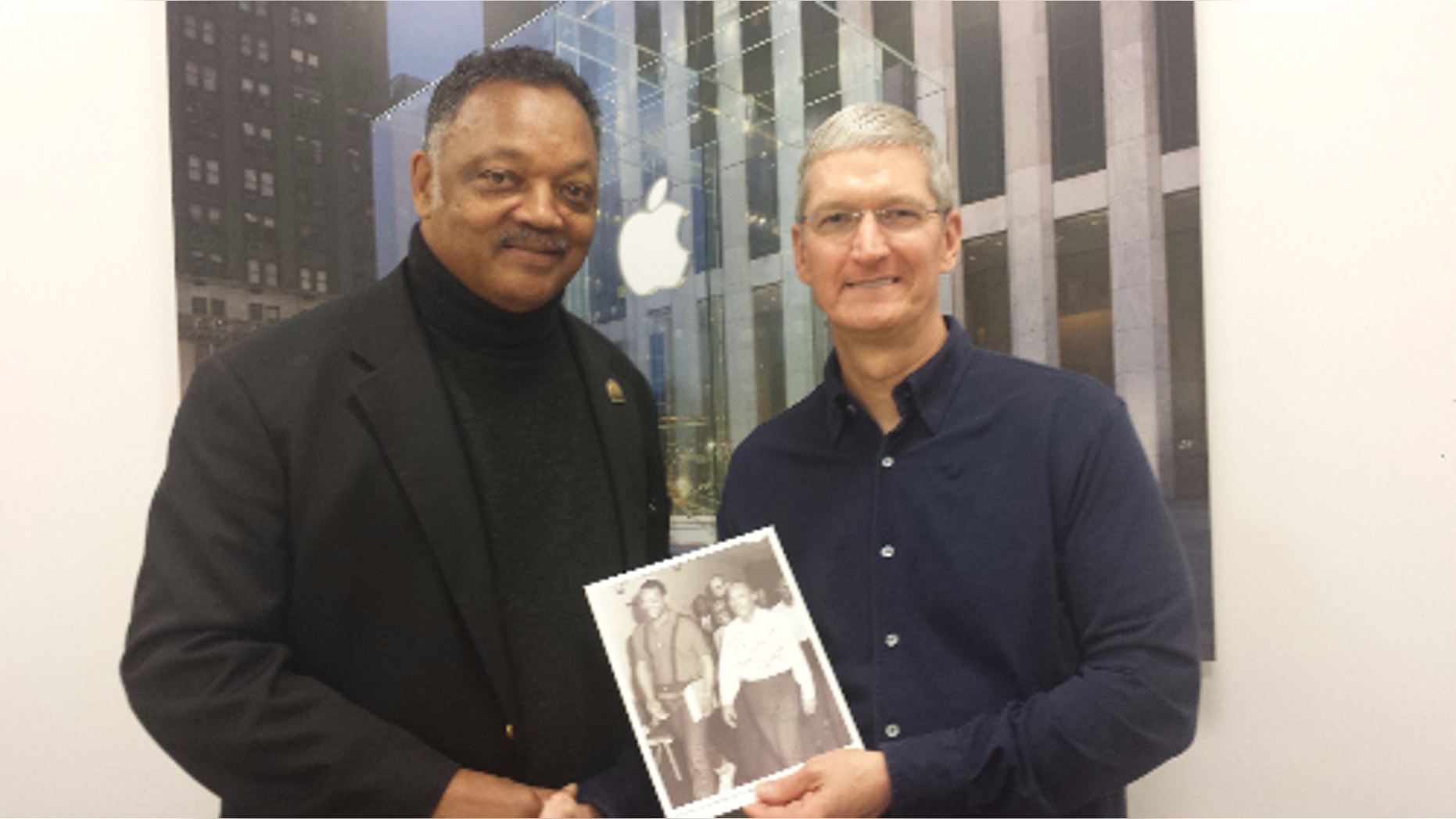 The Rev. Jesse Jackson spoke at Apple's shareholder meeting Tuesday, where he commended the tech giant for its diversity strategy.
Jackson praised Apple CEO Tim Cook's leadership on diversity. "Tim Cook and Apple, I believe, have the vision, commitment and courage to help usher in a new era of diversity and inclusion," he said.
Apple, which launched its eagerly-anticipated Apple Watch on Monday, is ramping up its diversity efforts. Fortune reported on Tuesday that the company plans to donate more than $50 million to organizations aiming to get more women, minorities, and veterans working in the technology industry.
Jackson lauded Apple as  one of the greatest innovators the world has seen, and urged the company to use "that same power and genius" to transform the culture of Silicon Valley and the tech industry, making boardrooms "look like America."
The civil rights leader also cited Intel's recently-announced Diversity Initiative during his remarks to Apple shareholders.
At CES in January, Intel CEO Brian Krzanich announced the company's plan to invest $300 million to encourage more diversity, both within Intel and the tech industry.
Jackson, who recently helped commemorate the 50th anniversary of the Selma civil rights clashes, has been a vocal critic of the lack of diversity in Silicon Valley and the tech industry.
"I'm sure you would agree that there is much more to be done and many formidable challenges ahead," he said, in his statement to Apple shareholders. "But Apple and this thriving Silicon Valley are solving the world's most challenging and complex problems facing our world.  Diversity and Inclusion is a complex problem – if we put our collective minds to it, we can solve it, too."