Is HealthSherpa a 'better ObamaCare website'?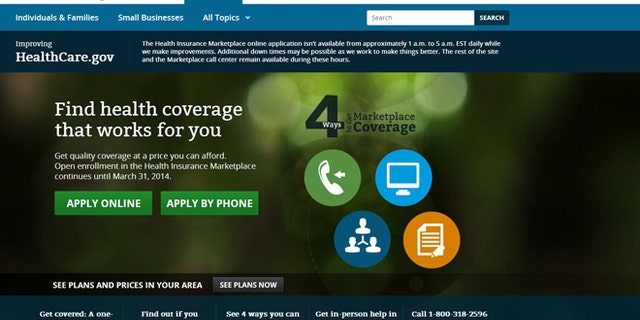 NEWYou can now listen to Fox News articles!
Three programmers claim to have constructed a workable ObamaCare website alternative in three days -- but one top developer says the site could soon require a band-aid of its own.
The new HealthSherpa site lets users quickly browse through health insurance plans by ZIP code, and calculates their federal tax subsidy eligibility, without the lookup, registration and log-on problems that have dogged the federal HealthCare.gov website.
It's a working healthcare.gov alternative built in less time than it takes to skin a knee, in other words. And that's no surprise, said Rob Bernshteyn, CEO of Coupa, a company that helps health care organizations like Avalon and Molina deploy and manage websites and services.
[pullquote]
After all, they skipped the tough stuff, he noted.
"It doesn't authenticate you against any government database, and there's no registration that validates you are who you are and helps you enroll. That's the hardest part," Bernshteyn told FoxNews.com.
Beyond that, scalability is a challenge for any website. The ObamaCare site continues to buckle under the traffic of tens of millions of users; HealthSherpa claims to have "more than 1,500 mostly satisfied customers," according to ABC News.
While applauding the admirable goals of Nig Liang, George Kalogeropoulos and Michael Wasser -- who wanted to make ObamaCare benefits easily understandable to consumers -- the site doesn't do the authentication and enrollment stuff that has proven such a challenge to the government.
"It's really just a front end. There's no method for registration, no method for authentication. The site doesn't take you through an application and enrollment process," he said.
Even the site founders admit the same.
"They did the hard part, like pulling all the data together and coordinating all the state exchanges," Liang told ABC News. "All we did was put a better face on what they've already done."
The site pulls data directly from the government servers, but there's no way to ascertain whether it does that correctly, Bernshteyn told FoxNews.com.
"Here you might be pulling one piece of information, but when someone goes to enroll they might see something different -- and then do they go back to HealthSherpa for help?
"Even though it's well intentioned, it could end up confusing people," he said.
The ease of creating a purely informational site should be a lesson to the government, Bernshteyn said. He has advocated for a staged deployment in the past, where, for example, November is dedicated to getting data about plans into people's hands. The site could then spend December enrolling people.