In dramatic rescue, police drone saves man from freezing to death in ditch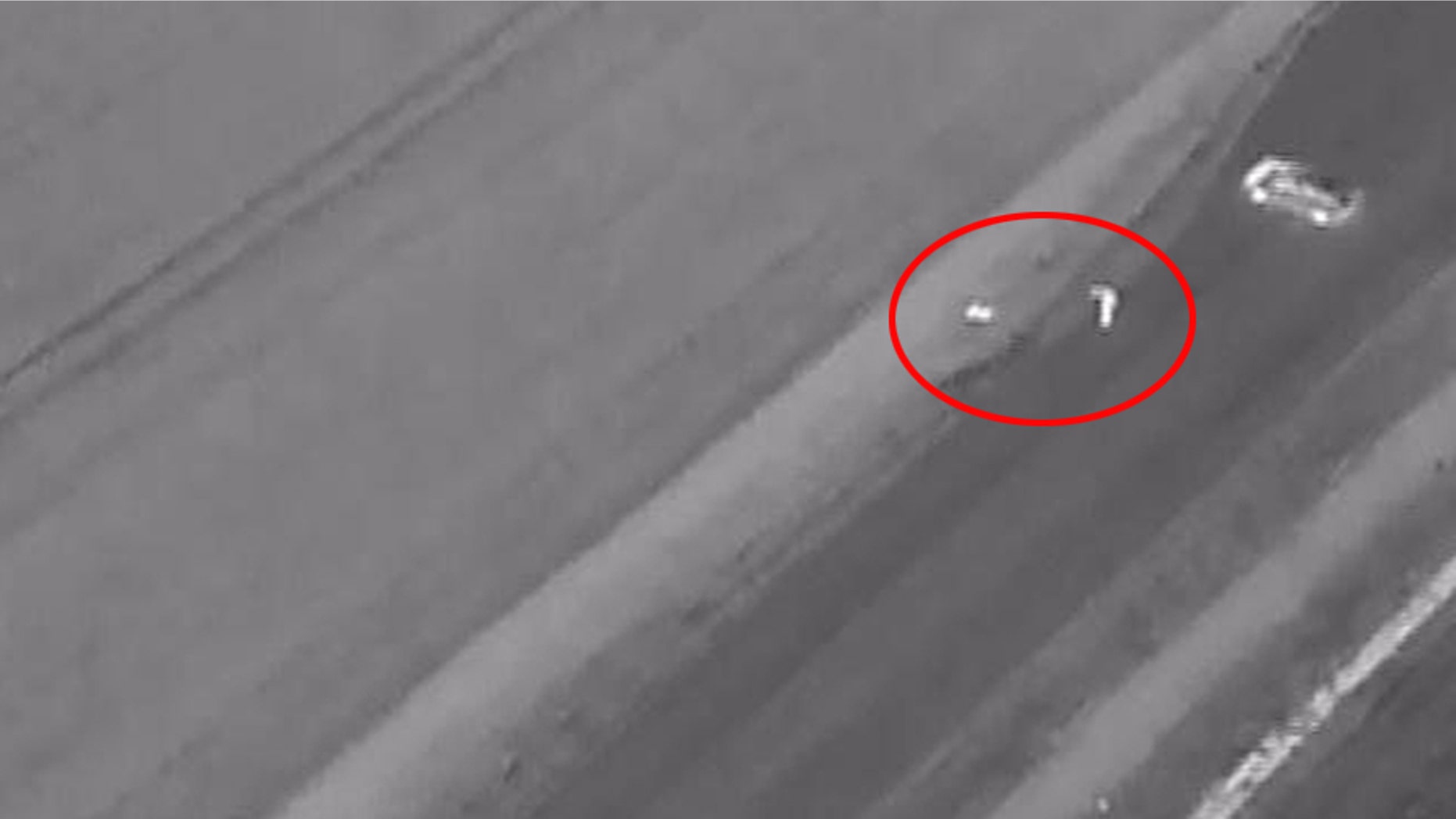 A police drone helped save an unconscious man, who was suffering from hypothermia, from freezing to death following a car crash in the U.K. countryside.
In near freezing temperatures and pitch darkness, Lincolnshire Police deployed a drone to quickly locate the man in the early hours of Sunday morning. Using the drone's infrared and thermal technology, the man was found in a 6-foot-ditch, 160 meters (525 feet) from his crashed car.
DRONES BECOME NEWEST CRIME-FIGHTING TOOL FOR POLICE
"The moment our #thermal #drone found a hypothermic man in a 6' deep ditch 160m from his crashed car in the pitch dark tonight," Lincolnshire Police Drones tweeted on Sunday.
Drone video shows a police officer being directed to the man's location. The police force also praised @WoldsSgt, an officer who covers the Wolds, a hilly area in eastern Lincolnshire, for calling in drone support.
Images of the rescue were also tweeted out by @WoldSgt, who is known as "Tempo." Witnesses had reported seeing a man walking away from the crashed vehicle, which was on its side, he explained. "Male located in a ditch by the drone 160m from scene initially unresponsive& hypothermic but appears otherwise ok," he tweeted. "Great result & life possibly saved!"
Craig Naylor, deputy chief constable of Lincolnshire Police, also praised the quick thinking of "Tempo" and the drone pilot.
The BBC reported Monday that the man found in the ditch is due in court on a drunk-driving charge.
Follow James Rogers on Twitter @jamesjrogers