IKEA pokes fun at Apple in ad for latest catalog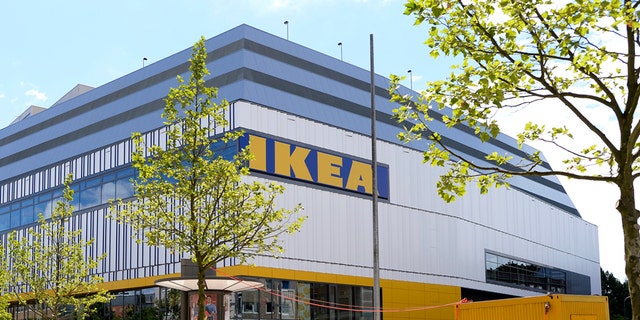 NEWYou can now listen to Fox News articles!
When Tim Cook takes to the stage in Cupertino next week to unveil Apple's latest iPhone, it's a dead cert a slickly produced video will form part of the presentation.
It's almost certain to feature Apple's design guru, Jony Ive, waxing lyrical about the look and feel of "the best iPhone ever," as well as include interviews with Ive and others in stark surroundings – with a white background.
With this in mind, IKEA's marketing folk decided to have a little fun with an ad launching its latest (printed) catalog.
"It's not a digital book or an e-book," says Jorgen Eghammer, IKEA's 'chief design guru,' before adding, "It's a book-book."
Sitting in stark surroundings (with a white background), Eghammer explains how book-book offers "navigation based on tactile touch technology,"allowing you to effortlessly work your way through the "pre-installed content."
Related: IKEA's augmented reality app superimposes furniture into your room
There's functionality for multiple users, too, though you'll need different-colored Post-it notes to make it work properly. And sharing an item is as simple as picking up the catalog and passing it to another person.
In light of recent events, an important feature of book-book is its "voice activated" password protection system, which involves you saying, "Excuse me, that's mine," if someone comes along and tries to take it without your permission. If only it were that simple in the tech world, eh.
Of course, IKEA isn't the first company – and won't be the last – to use Apple's product launches as the basis for a marketing campaign. Last year, for example, a U.K. drinks company produced an ad spoofing the launch of an Apple product at one of its stores. The fact that the company produces cider (cider, apple, geddit?) perhaps gave it more reason than most to base its ad on the tech giant. You can check it out here.