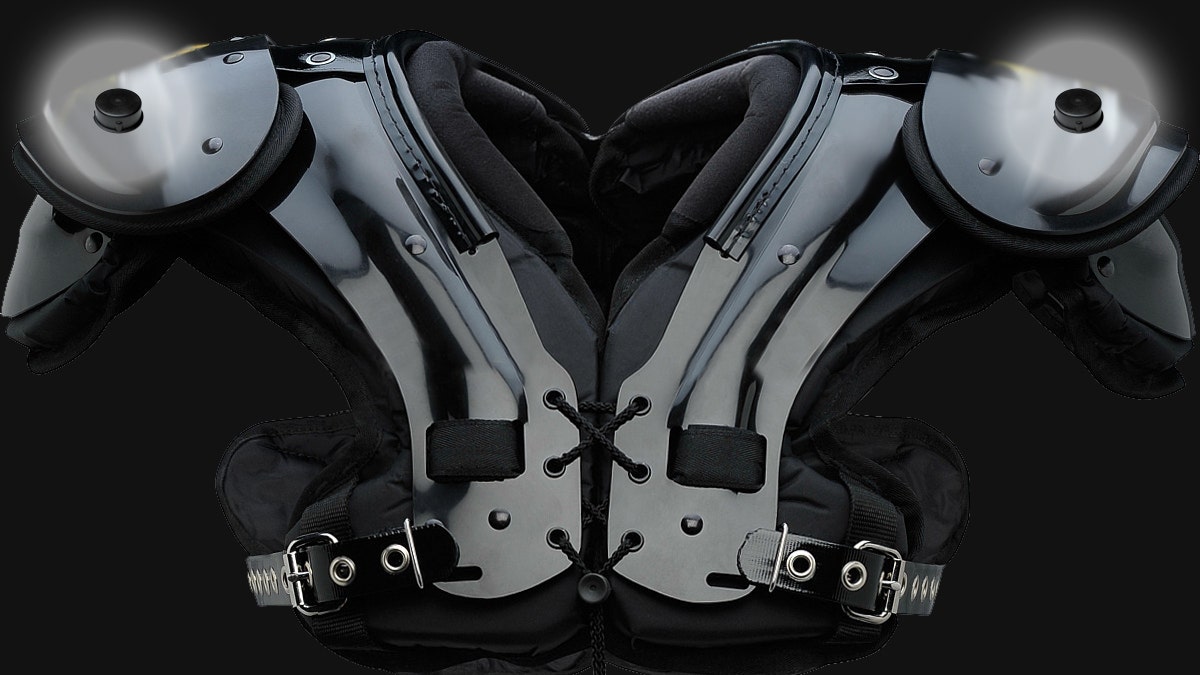 Football fans and casual viewers watching the Super Bowl at home or on mobile will notice the referees aren't the only "zebras" having an effect on the big game. Zebra Technologies brings to life so-called "Next Gen Stats" that are becoming an essential part of game broadcasts, analysis and some teams' preparations.
The technology, for example, lets broadcasters show graphically on-screen just how fast Denver's Emmanuel Sanders ran a "go" rout, or how far Carolina's Ted Ginn traveled on a kick return. In this stat-obsessed "Moneyball" era, Zebra uses RFID (Radio Frequency-Identification) tracking technology that was originally developed for manufacturing to track the gridiron action and instantly surface the data.
"It takes about 120 milliseconds from a movement on the field to be registered into a computer and under half a second to broadcast," Jill Stelfox, general manager of location solutions for Zebra told FoxNews.com, adding, "When we talk about real time, it's legitimately real time."
How it works
Zebra embeds RFID chips about the size of a nickel in every player's shoulder pads that work with a series of 20 ultra-wideband receivers around the stadium. The game footage and real-time data feed from every game are fed live to Zebra's Command Center in San Jose, Calif. where they are closely monitored.
Related: Top Super Bowl 50 apps
And in a game of inches, Zebra claims to be accurate within half a foot.
The broadcast networks can display speed, distance covered, and changes of direction on the field, changing the way fans watch the game and team officials track players.
"From a broadcast perspective, some of the cool things we see are player participation before the snap; it's pretty helpful to know if your player is in the game. Things like speed and distance, closing distance," said Stelfox. "The other fun thing is what Microsoft did on Xbox, they pushed through full play information for a dozen plays a game. You could watch on Xbox One and get all the X's and O's."
And of course, Next Gen Stats have a role in fantasy football viewed on Xbox One. Live updates, custom notifications, and highlight clips are available for your fantasy squad.
Related: The FAA says it will shoot down your drone if you fly within 36 miles of the Super Bowl
Zebra had to defeat several other rivals under game day conditions in the 2013 season. The company had to prove its system worked outdoors (in San Francisco's old Candlestick Park) and indoors (Detroit's Ford Field). After scoring the contract, it was able to install the system in 18 stadiums for the 2014 season.
Stelfox said, "Literally every minute of football was captured this year"; the second season in Zebra's five-year deal with the NFL with the setup live in every NFL stadium, plus the three games played in London's Wembley Stadium and last week's Pro Bowl in Honolulu.
So it leaves stat geeks and no doubt coaches and player personnel staff champing at the bit for further study.
"It certainly has the potential to provide new insights into player evaluation—what are the critical performance features that differentiate one player from another?" said Professor Stephen Graves from MIT's Sloan School of Management, who helped launch the school's annual sports analytics conference.
Related: Sports tech takes center stage at CES
Zebra is also working with a number of pro football teams at their practices: the Detroit Lions, New Orleans Saints, and San Francisco 49ers.
Several NFL teams declined comment or did not return phone and email requests for this article to discuss the use of next gen stats.
Zebra's Stelfox uses a football analogy to note it's very early in the next gen stats game, "This whole industry is in the first quarter of what's possible and what can happen," she said. "In general the requests are fairly standard and fairly basic."
Stelfox noted that the Saints track how many reps starting quarterback Drew Brees is getting in practice versus the backup and also monitoring how far players run in practice. Teams use the conditioning aspect to monitor speed and distance to avoid hamstring pulls and other soft tissue injuries, especially given short turnaround times when teams play on Sunday and then again on Thursday night.
Next Gen Cachet
Zebra is the official on-field player-tracking provider of the NFL. Yes, that's a thing and the cachet of the league can be good for business off the field.
MIT's Graves, an expert in manufacturing systems and supply chains, said, "This (partnership) allows Zebra to display their technology and seed one's imagination as to how it might be used elsewhere."
The tech firm's Stelfox says: "We absolutely love our partnership with the NFL, we value it a lot. It's tough to say it's led to deals directly but it's led us to a lot more conversations about visibility and what's possible than we've ever had before."
In fact, she adds that Boeing saw Zebra's work with the NFL and expanded their existing relationship. The aerospace giant employed a version of Next Gen Stats that tracks workers and disables equipment in dangerous situations if safety protocol isn't followed; some machines won't work if harnesses are not securely strapped.
Stats Don't Lie
Zebra worked with a handful of college football teams last season and also the NCAA playoffs. "In (the NCAA Championship Game), we tracked all the same data (as the NFL), but that game had a willpower component to it that was unbelievable," Stelfox notes. "You could see it in the data. Normally we'd say these guys should be tired in the fourth quarter, but they didn't play like it … I suspect next year we'll be inundated with customized requests."
That's data that modern scouts would love to dive into.
"I would guess that NFL teams would get the most value once college teams use it to measure their players," said MIT's Graves.
As Zebra builds out its NFL business, Stelfox said the company is looking to expand to other sports. "We are looking forward to working with other sports: soccer, basketball, and hockey are all places we'd love to go," she explained.