Hoverboard company Arx Pax touts hover engines for Elon Musk's Hyperloop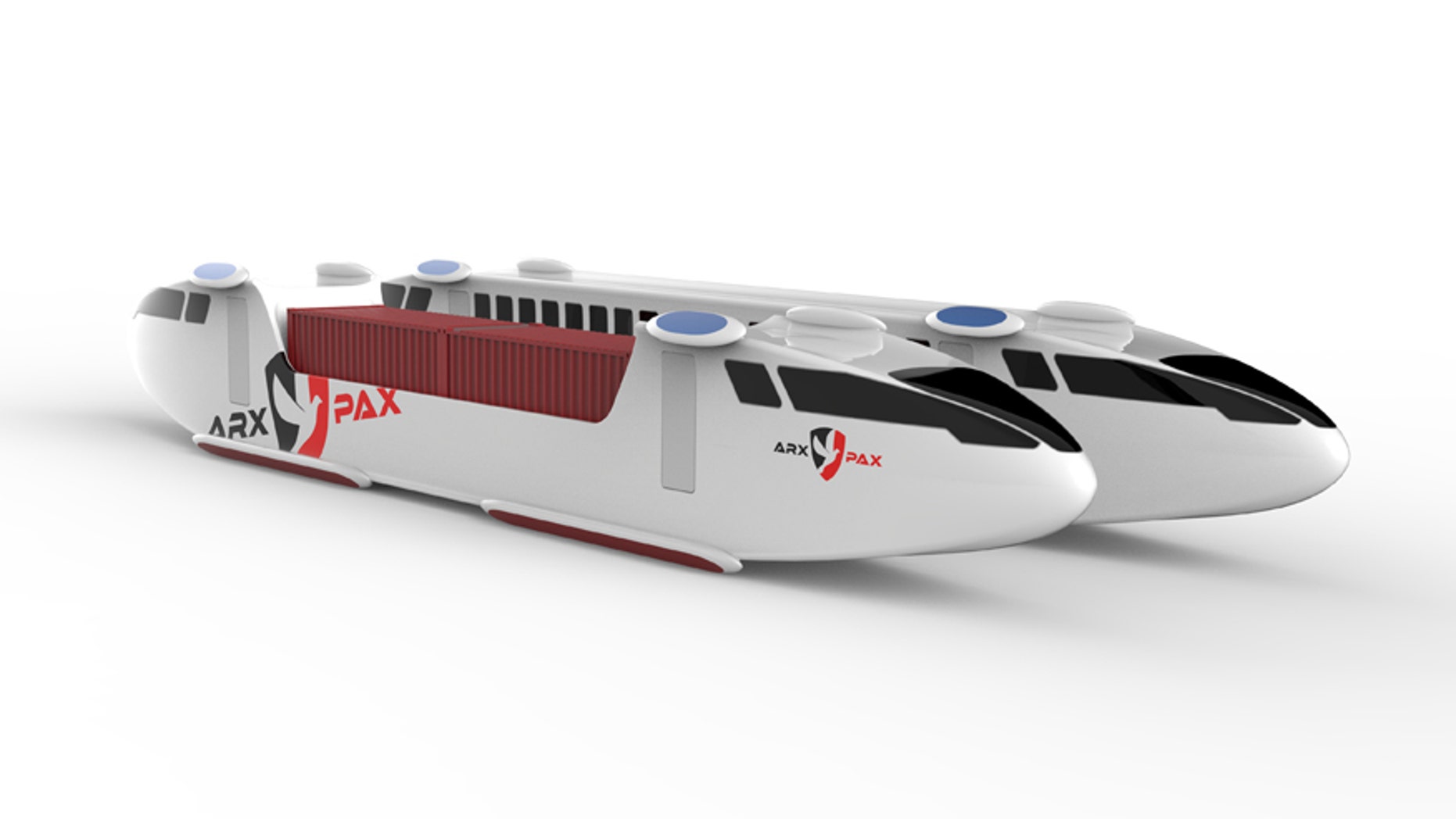 Technology from Arx Pax, the firm behind the Hendo Hoverboard, will be used to develop prototype engines for Elon Musk's ambitious Hyperloop high-speed transport plan.
Related: Marty McFly's hoverboard is finally real, and it's on Kickstarter right now
Los Gatos, Calif.-based Arx Pax has been chosen to showcase its Hover Engines during the Hyperloop Competition Design Weekend at Texas A&M University, the company announced Thursday. Over 100 engineering teams from around the world will be taking part in the competition on Jan. 29 and 30 to develop 'pods' or vehicles, for SpaceX's mile-long Hyperloop test track in Hawthorne, Calif. Track testing will take place later this year.
Unveiled amid much fanfare by SpaceX CEO Elon Musk in 2013, Hyperloop aims to transport people (and cars) across California at speeds of up to 800mph.
Related: California company wants to 'hover' buildings, protecting against earthquakes
The Hover Engines use Arx Pax's Magnetic Field Architecture (MFA) technology to provide magnetic levitation. Arx Pax CEO Greg Henderson told FoxNews.com that the engines offer one integrated system for braking, guidance, propulsion and levitation. "Not only is there lift, you can redirect some of the force to use for braking, thrust, or for movement in any direction," he said. "People have been trying to do this for many years."
The initial MFA proof of concept was the hoverboard developed by Arx Pax's Hendo Hover subsidiary that launched in October 2014. MFA continues to generate plenty of buzz - Arx Pax has been even been touting the technology as a way to protect people and structures in natural disasters such as earthquakes.
Related: NASA taps hoverboard company Arx Pax to build space 'tractor beam'
Last year, the firm even entered into a Space Act Agreement with NASA focused on MFA which will be used to build micro-satellite capture devices that can manipulate and couple satellites from a distance.
Follow James Rogers on Twitter @jamesjrogers