Has HDTV Code Been Cracked?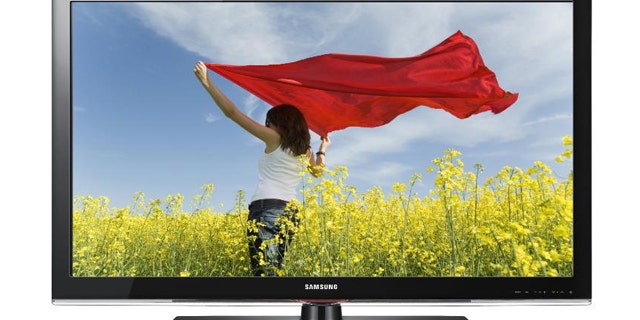 Update: Intel has confirmed to FoxNews.com that the digital-rights management software governing HDTV has been cracked.
Much to the chagrin of the entertainment industry, the encryption that protects most high-definition video content may have just been cracked.
Intel Corp. officials confirmed Tuesday to FoxNews.com an investigation into a security breach, possibly a fundamental compromise of High-bandwidth Digital Content Protection (HDCP) -- the digital rights management software that governs every device that plays high-def content.
HDCP is the main means of encoding and protecting HDTV broadcasts, Blu-ray players, set-top boxes and more, and reports Tuesday suggested that a hole in the security scheme had been uncovered. Representatives from Intel, which invented the specification, acknowledged that they were investigating the security breach.
"We're familiar with the rumors that are out there on the alleged HDCP compromise and are currently investigating it," Intel officials told Fox News. "We have so far been unable to verify. So at this point, any alleged hack is speculative and rumor."
Stephen Balogh, a business development manager at Intel and president of Digital Content Protection LLC -- the group that oversees licensing of the HDCP specification -- confirmed that the group is investigating the breach. Were the hack eventually verified, "it would represent a free-for-all on a ton of content currently protected by HDCP," wrote one technology enthusiast website.
Most commonly found in Blu-ray players, set-top boxes, and many high-definition displays, HDCP prevents the copying of audio and video content as it travels across the cables that connect HD devices. It's required to send a video across the thin, flat HDMI cables that link most new flat-panel TV to gaming systems, Blu-ray players, or whatever.
According to computing experts, the hack unlocks protected content by providing a "master key," which could be used to strip that encryption from, say, the link between your cable box and your DVR. Without those restrictions, a nefarious user could make unlimited copies -- rendering the copy-protection software useless.
The potential for such a hack has been theorized for years; in 2001, researchers warned of a possible loophole in HDCP, possibly similar to what was used in this hack.
HDCP has been used by Apple's iTunes for nearly two years, said tech-news site Betanews. Since some purchased movies will not playback on incompatible displays, however, the protection software has proved frustrating for some law-abiding consumers.
But even if the HDCP crack were authenticated, it would hardly signal the end of digital rights management or the philosophy behind it. After all, HDCP is just one of many such solutions -- albeit the most popular one. That didn't stop content pirates and others who share media illegally from thrilling at the news on message boards and forums. If the security were broken, the quality of illegal movie and TV downloads might have just gotten a whole lot better, they reasoned.
Not all technology enthusiasts were giddy about the news, however. One comment on the popular blog Engadget summed up the other side of the story.
"Stupid pirates celebrate when something like this happens, and then whine when the effects of this involve stronger DRM protection, and higher DVD and movie ticket prices. How about instead of breaking the law, you go buy and support the millions of employees who work hard to create this stuff?"